NEW MUSIC: Queercore From The Chew Toys, Against Me!, Michael Stec, Tracey Thorn, Thom Yorke, Clustersun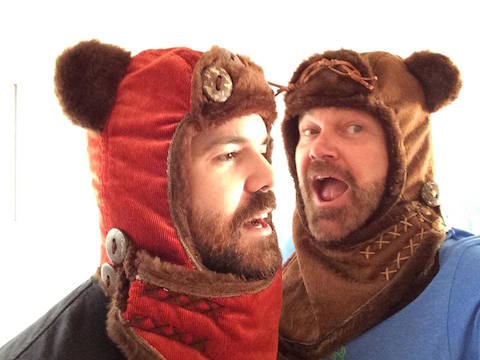 New Music is brought to you weekly by Deadly Music!, which covers mostly indie/alternative music as well as electronica, ambient/modern classical, pop and anything really, really good.
Most tracks are available on a Soundcloud playlist, some of them on a Spotify playlist….both of which are embedded at the end of this post.
Enjoy!
*** 
The Chew Toys: "Leather Sweater" (work unfriendly)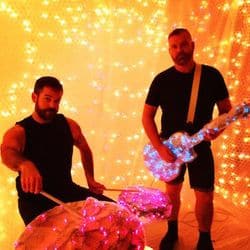 The Chew Toys (above and right) is a queercore married couple making trash punk "dumb sex songs like Kiss had on Rock & Roll Over, but about guys."
On their debut album which came out last October, The Chew Toys have this to say:
"We really wanted to do an album that was most definitely queer, but still a rock album that would hold its own against anything else out there. That said, it was important for us to tackle important topics in a fun way – we look at the divisiveness of bear culture, the myths of queer identity, social media dysfunction – alongside songs about banging dudes from Boston, daddy chasers, paying for your own drinks, Quaaludes and more.

"We've played these extremely queer songs to primarily straight audiences for over two years now. Nobody seems to give a damn when we introduce the songs and clearly spell out that I've banged a lot of guys from Boston, or that this one is about edging a dude 'til he can't take it any more. It was a bit of an 'oh shit' moment when we started out but straight guys seem to like it when anyone sings about sex with anything as far as we've been able to tell.

"The song we did the video for – 'Leather Sweater' – is about being so hot for a guy you want to basically tear him apart. It's always cool to see straight guys in the crowd singing along."
Check out the lyrics and the song below for yourself:
I'm all over your shit / I got you wrapped up nice and tight / I'm all over your shit / I'm going heavy when you want it light
I'm your leather sweater / I'm ink and fur and salt and sweat uh huh
I'm all over your shit / I am the one that you think of first / I'm all over your shit / I'm gonna edge you til you fuckin' burst
I'm all over your shit / Like the rainstorm that covers this town / I'm all over your shit / I'm the king that will wear your crown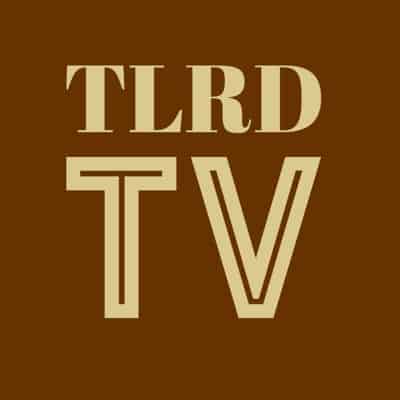 ***
Against Me!: "Transgender Dysphoria Blues"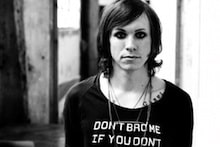 Released a year ago but currently picking up a head of steam is Transgender Dysphoria Blues, the sixth studio album by Florida-based punk / post punk act Against Me!
Formed by Laura Jane Grace in 1997, Transgender Dysphoria Blues is the frontwoman's coming out album.  Born Thomas James Gabel, Grace came out publicly as transgender in 2012.
Have a listen to album track "Talking Transgender Dysphoria Blues".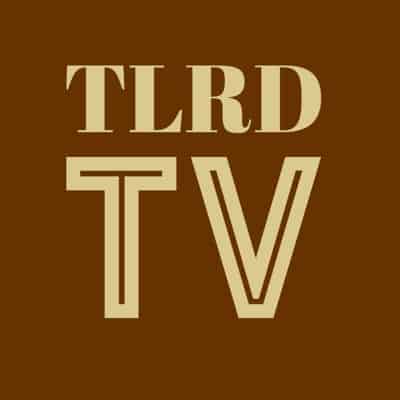 ***
Listen to new tracks by Michael Stec, Tracey Thorn, Thom Yorke, Clustersun, AFTER THE JUMP…
Michael Stec: "Fake Love"
Michael Stec has been causing a mini-storm on Reddit over the last couple of weeks since it was discovered that one of his tracks "Fake Love" was stolen and renamed "Wake Up" by Swedish teenager Nicky and unfortunately covered by Towleroad and Deadly Music!
A real shame as Nicky's version suggested that he might be a great new talent. It was also one of the most popular posts for the year on Deadly Music! in 2014 despite only having been posted at the end of November.
However, his record company has acknowledged that the song was plagiarised and it has now been removed from Youtube, Soundcloud etc. and will disappear from Spotify shortly.
There's a few remaining unofficial Nicky rip offs on Soundcloud and YouTube.  Have a listen to Stec's original and Nicky's knock-off below and wonder how he ever thought he'd get away with it.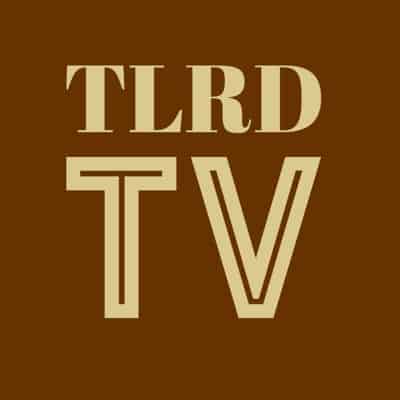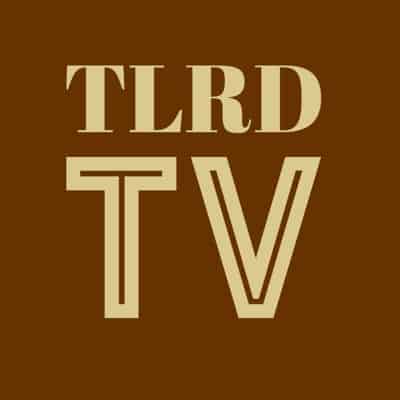 ***
Tracey Thorn: "Under the Ivy"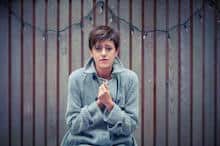 Probably best known as one half of massive English husband/wife duo Everything But the Girl, Twitter addict Tracey Thorn has had a sporadic but hugely successful solo career over the years. It would appear that Thorn and husband Ben Watt take turns working solo while one of them stays home with the kids.
There hasn't been any official Everything But the Girl releases since 1999's Temperamental, so its always a pleasure to have something new from Thorn.
"Under the Ivy" is a cover of a b-side from Kate Bush's classic 1985 album "Hounds of Love" and Thorn's first release since her beautiful 2012 Christmas album Tinsel and Lights.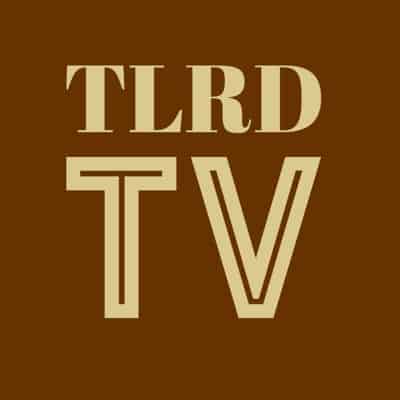 ***
Thom Yorke: "You Wouldn't Like Me When I'm Angry"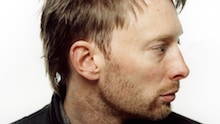 With Radiohead back in the studio working on their next album, in between moaning about how little money he makes from Spotify et al, frontman Thom Yorke continues to release the odd track into the wild.
Back in September, Yorke released EP Tomorrow's Modern Boxes over BitTorrent, which has apparently been download over one million times.
His latest effort is "You Wouldn't Like Me When I'm Angry", released through Bandcamp only.
Available as a free/name your price download, it's likely that a lot of fans chose to throw Yorke a few dollars so he won't be short of a bob or two.
Yorke's solo work is consistent in tone and his latest is no different.  That's not to be disparaging.  If you like later Radiohead and Yorke solo, you'll love this.
***
Clustersun: "Out Of Your Ego"
"Out Of Your Ego" is the debut album by Italian shoegaze act CLUSTERSUN.  
Featuring 8 tracks full of shoegazey reverberations, washes of sound and psychedelic touches, the album is perfect hazy shoegaze music for fans of Slowdive, My Bloody Valentine, Ride, Cocteau Twins, Echo & The Bunnymen, Joy Division, New Order, The Cure and contemporary acts like The XX and DIIV.
***
Soundcloud Playlist
Spotify Playlist