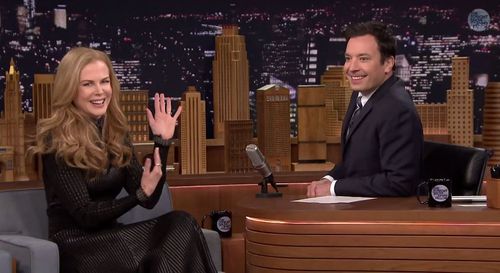 The first time Nicole Kidman and Jimmy Fallon met, Kidman was single and ready to mingle and Fallon was just an average joe in a baseball cap who was more interested in video games. 
Recalled Kidman:
"I swear and you didn't talk at all. And so after about an hour and half I thought, 'He has no interest, this is so embarrassing.' And I left and went, 'No chemistry…maybe he's gay?'"
Fallon explained his behavior as a combination of misunderstanding and nervousness, but hearing the story retold proved too much for the late night host to handle.
Hear the whole embarassing story, AFTER THE JUMP…