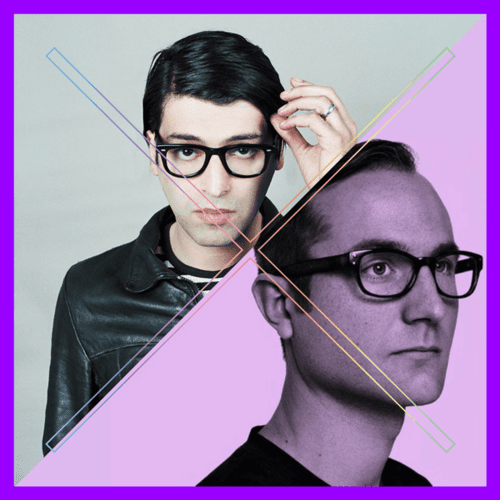 BY OCCUPY THE DISCO / TAD HAES
Originally conceived by Erol Alkan as an exclusive track for his FabricLive 77 Mix, 'Sub Conscious' received a new acid treatment by ones of my favorite producers in 2014, Tin Man, which is coming out as a 12" on the Phantasy imprint.
Tin Man's experience with neoclassical and ambient work can definitely be seen in this re-work, but it is the added piano riff towards the end of the track that really makes it stand out as a hot record for the dancefloor.
More new music, AFTER THE JUMP…
The solo project of italian producer Andrea Pedra, Army of Me is now party of the Toy Tonics family. His newest release is 'Muff 60,' a funky take on deep house with some sprinkled radio news voiceover moments and cropped clips of female vocals that turns out to be very uplifting.
Techno genius Alan Fitzpatrick is keeping on with the great work through a new remix for Sub Space's 'Thirteen,' which features a groovy bass and enough variation to please even the non-techno fans. Download the track for free here.
Berlin-based producer Youandewan is getting ready to release his newest EP on Aus Music next week, titled Spiral Arms. It includes this lovely remix by Marquis Hawkes who manages to create a soulful yet powerful tech-house track.
Back in the new disco realm, one of my favorites, Emperor Machine, was invited to reinterpret Joe's Bakery Band's 'Can't Explain.' The producer turned the original synth-pop track into a move-inducing disco record filled with groove and his signature analog sound effects.
There's no question that Harold Melvin and the Blue Notes was one of the biggest and most influential R&B and disco bands of the '70s and one of their biggest hits, 'Bad Luck,' just got a new edit by the very talented NY DJ and producer Eli Escobar. The edit is available for free download.
PARADISCO IS BACK THIS SUNDAY AT LE BAIN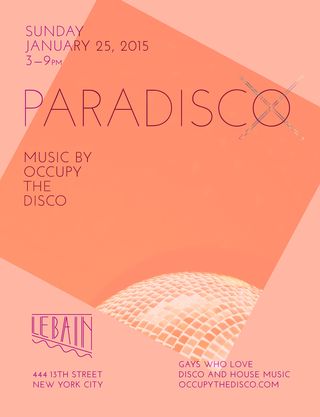 Occupy The Disco's Sunday tea dance is back at Le Bain at the Standard, High Line. It may be cold outside but we'll be giving you that dose of summer you desperately need with our afternoon tea dance at the newly renovated rooftop of The Standard Hotel. Dancing starts at 3pm and goes until 9pm. 
Le Bain, The Standard High Line
444 W. 13th Street
3-9pm
No cover 
OCCUPY THE DISCO (OXD) curates and recommends music events to the gay community in NYC—in an effort to move the focus of the nightlife scene beyond the promoter and venue and to the music itself. OXD's goal is to educate, entertain, engage and empower the gay audience to reclaim their ability to question and experience the unknown. The OXD Mirror will serve to showcase tunes that are definitely off-the-beaten-path but rightfully deserve the attention of the gay ear.
Follow us on Spotify!  Subscribe to our 'As Seen on Towleroad Playlist to listen to tracks posted from past weeks. For more information on OXD, check out our website and accompanying blog at www.occupythedisco.com, like us on Facebook, or follow us on Twitter: @OccupyTheDisco.