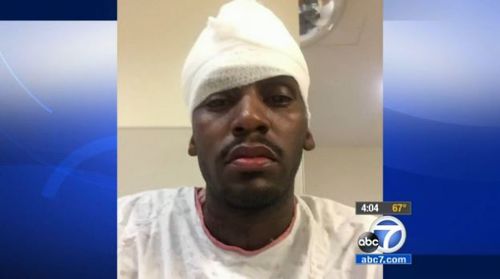 Police in West Hollywood are searching for three men accused of committing a potential hate crime that left a 31-year-old gay man with a large gash to his head, ABC 7 reports:
Don Brooks told Eyewitness News he was crossing the street at 2:45 a.m. Tuesday with friends when a group of men in a car drove by and began shouting racial and homophobic slurs at him.
He said three men got out of a white Audi Q4. The two parties exchanged words and the men then jumped him. The assault took place near Fairfax Avenue and Santa Monica Boulevard.
"[The suspects were] just shouting things at me, racial slurs, homophobic slurs," Brooks said. "They charged me. It gets a little blurry from there, but I was definitely rushed and pushed."
Brooks claims the suspects ran from the scene and left him injured on the sidewalk.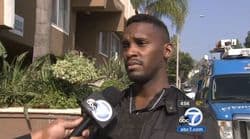 "I fell to the ground, hit the back of my head and then they left me laying there bleeding. Luckily, I wasn't robbed. They just did what they did and I think they saw that maybe I was bleeding and then they freaked out and left," Brooks said.
Brooks says he blacked out after the hard fall. When he came to, he managed to dial 911 on his cell phone and help arrived. He says he was targeted because he is gay.
"They saw me crossing, they saw that I was gay, and they wanted to just feel manly, or whatever," Brooks said.
Brooks was admitted to a hospital, where he receied four staples to his scalp. Police are asking anyone with information to call the LA Regional Crime Stoppers at 1-800-222-8477.
Watch an ABC 7 report on the story, AFTER THE JUMP…