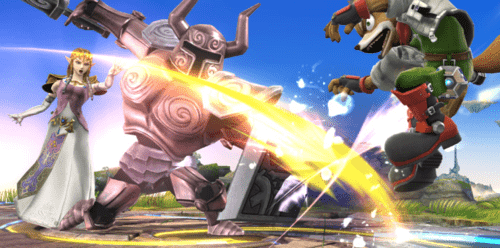 Johnathan Lugo is best known for his involvement in the close-knit, Super Smash Bros. competitive gaming community where he was commonly known as "Alex Strife." Lugo played a major role in organizing and coordinating Apex, one of the largest Smash tournaments held in North America. Apex recently put out a statement ahead of its 2015 gathering, however, announcing that it was parting ways with Lugo following a series of harassment accusations from a number of different women.
In addition to making a number of sexually aggressive advances towards cis-women participants at events, Lugo made a point of pursuing an subsequently harassing Haley "Nyanidesuka" Jones, a transwoman.  In a lengthy Reddit post complete with screenshots, Jones recounts a series of interactions that began as awkward and ultimately became invasive and sexually inappropriate.
"He fetishizes transwomen but at the end of the day has absolutely no respect for us as human beings," said Jones, citing Lugo referring to her as a 'chick with a dick.' "Then again, he seems to have no respect for cisgender women, or any other humans, so this shouldn't surprise you."
"The community doesn't need somebody like this. And if "outing" myself gives the little extra push needed to help make this community safer for the players who come after me, and for people of alternative genders and expressions in any community, then I'm all for it."
News of Lugo's history of outing trans-women within the Smash community surfaced just days after Nintendo, the game maker behind Smash, announced that it would be an official Apex sponsor for the first time. Though much of the Smash community were shocked to learn of Lugo's behavior, Apex was rather frank in their position on the matter.
"At this time, Alex Strife will be stepping down from his duties at Apex," Apex spokesmen clarified yesterday. "We will be moving forward with Apex 2015."
Apex 2015 begins January 30th in Secaucus, NJ. Check out the trailer for the event AFTER THE JUMP…