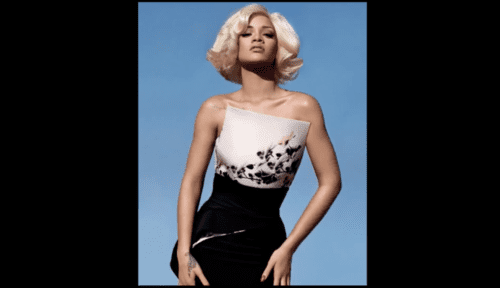 Hints of Rihanna's return to the music scene are surfacing as the singer's cover of Madonna's classic Vogue surfaced this week reports Out. According to U.K.'s Attitude, the cover is from 2008 and her vocal stylings sound reminiscent of her Good Girl Gone Bad days, which served as a guide track for a live performance. Rihanna's absence from the music scene and pop charts has fans and others anxious, and curious, about the release date of her next album, which many, including Rihanna, have dubbed #R8. The singer has dropped an album virtually every year since her debut album Music of the Sun in 2005, and her last album Unapologetic was released in 2012.
However, Rihanna's kept busy in the interim with her film career in a cameo role in 2014's Annie and one of the lead roles in DreamWorks' new animated film Home–set to debut on March 27, features on other artists songs including Shakira's Can't Remember to Forget You and world tours. Rumblings of a new album began in early 2014 after Rihanna left her label Def Jam to fully sign with Roc Nation and news of rising artist Kiesza writing new material for the artist. Rihanna posted a snippet of demo song Kiss it Better on her Instagram late last year and a rough demo of a song called World Peace leaked on the internet and was subsequently taken down. Crooner Sam Smith also let slip that Rihanna shared details with him about the new album stating that he's "excited," for it.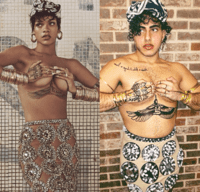 Meanwhile Rihanna's fans certainly haven't forgotten the singer. Notable fan Mina Gerges, a college student with 35,000 followers on Instagram, recreates famous photographs of female celebrities including Kim Kardashian's "Break the Internet" picture, Nicki Minaj, Beyonce and Rihanna and posts them on his Instagram.
In the meantime Gerges, and other Rihanna fans hungry for new music, can listen to the singer's cover of Vogue in full, AFTER THE JUMP…