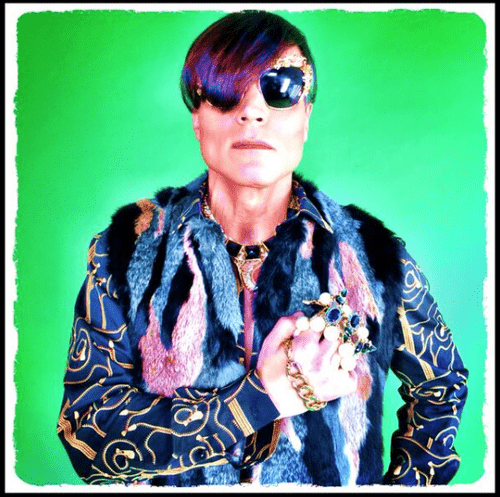 Rob Fusari, the award winning songwriter behind No. 1 hits with several artists including Destiny's Child, Lady Gaga and Whitney Houston, is joining RuPaul's Drag Race's Battle of the Seasons 2015 Condragulations Tour as the show's opening act. The show is hosted by Michelle Visage and features several notable drag queens including recent winner Bianca Del Rio, Sharon Needles, Courtney Act, Raja, Adore Delano, Manila Luzon, Detox, Pandora Boxx and Darienne Lake among several others. Fusari, who wrote hit songs like Paparazzi, Love That Man, and Beautiful, Dirty, Rich segued out of the music industry machine and decided to start writing songs for himself that led him to develop Cary NoKey.
Said Fusari:
"On the outside it seemed like I had everything but I was never able to understand or accept certain elements that existed within me.
"Cary NoKey was always there inside. I simply needed to embrace my glam American Dream."
Cary NoKey's opening setlist includes cover songs and eight original songs from Cary NoKey's full-length debut album, Journal 8, set to release in early March. NoKey is set to debut his new single Do Ya? in the opening act and perform his recent single American Dream live. NoKey's American Dream, which has a music video on YouTube featuring trans actresses Trace Lysette, Dina Marie, Victoria Beltran and Bailey Jay, details the fall of the American dream and how trans people are becoming the true face of the American dream in a recent press release.
Said Fusari: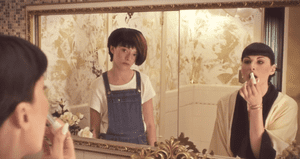 "The Pollyanna ideas of work hard, follow the rules, pay your taxes and ask not what your country has done for you but what you can do for your country have fallen into the abyss.
"Today's American Dream isn't about achieving goals. It's about doing what you got to do to get by. No one wants to earn anything anymore. We expect everything to be handed to us. The new American dream is a lottery ticket.
"Transsexuals (sic) represent the larger idea that the American dream is something within. Like when Glinda the Good Witch says to Dorothy after she clicks her ruby slippers, 'You've always had the power'. Pre-transitional transsexuals (sic) know they have to fight to release the truth that hides beneath the uniform the world forces them to wear. The moment we each find our own personal 'I have to' is when life really begins."
The Condragulations Tour officially starts in Las Vegas on Feb. 1, touring throughout North America and ending in Europe with its last show on April 16 in London. The lineup of participating drag queens varies by city and dates. You can watch Cary NoKey's vision of the American Dream, in the music video for the single AFTER THE JUMP…