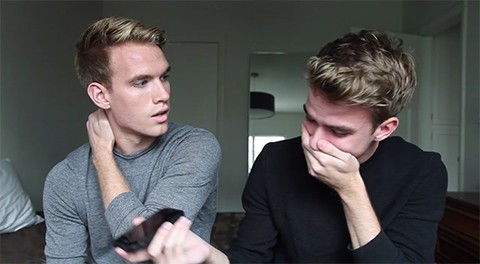 Popular YouTube vloggers the Rhodes Bros. (Austin and Aaron respectively) decided to start 2015 by kicking down the closet door and coming out. Said the brothers on their YouTube page, "we think it is time to finally just be ourselves. We hope by our actions today you can finish watching this video feeling encouraged and inspired."
The brothers' video shows them sharing the news with their nearly 56,000 subscribers and then calling their Dad to tell him. The confession takes an emotional turn that will no doubt remind many of their own experiences coming out and hopefully inspire others to do so as well.
You can also check out the coming out video of another set of twins, the Monastero brothers, HERE.