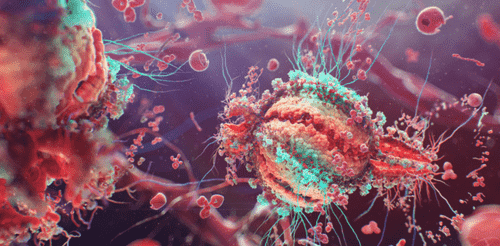 A number of Cuban patients have tested positive for a new, highly aggressive strain of HIV that seemingly develops into full blown AIDS much faster than most other strains. There is no set timeline for if and when an HIV-positive person will develop AIDS, it can take anywhere from 5 to 10 years according Anne-Mieke Vandamme, a molecular virologist who was contact by Cuban public health officials. These patients, Vandamme explained to Voice of America, were developing AIDS within 2 to 3 years.
"So this group of patients that progressed very fast, they were all recently infected," Vandamme explained to Voice of America. "And we know that because they had been HIV-negative tested one or a maximum two years before."
When we talk about HIV (a virus) and AIDS (a syndrome,) we tend to lump the two in together as a single ailment, and fail to differentiate between the multiple strains of HIV that function differently from one another.
AIDS, which is a persistent compromise of the immune system, typically develops in HIV-positive people who don't have proper access to antiretroviral drugs that effectively stop the virus from being able to infect new cells. It can also result from a positive person merely having an already weak immune system.
Accoring to Vandamme, none of the six patients were being treated for HIV, but their immune systems were fully intact. The speed with which their AIDS progressed was linked to the very virus itself, a mutated variant that is being called CRF19.
"Here we had a variant of HIV that we found only in the group that was progressing fast. Not in the other two groups. We focused in on this variant [trying] to find out what was different. And we saw it was a recombinant of three different subtypes."
The new strain bears similarity to a number of Group M-class HIV strains that are found throughout Africa and Europe. This isn't the first time that CRF19 has surfaced, Vandamme explained, but in the past it proved difficult to find people infected with that specific virus. Though the CRF19's rising prevalence in Cuba is worrisome, it could also give researchers a better shot at understanding and treating the strain.