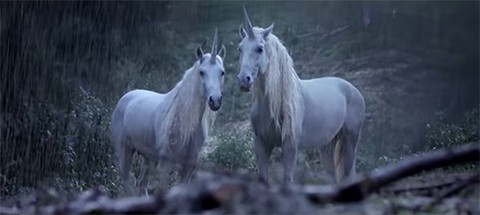 Ever thought to yourself, why aren't there unicorns? In a new bit of balls-out advertising for French TV channel Canal+, a man shares the very gay story of why unicorns no longer exist. The video, which is best appreciated spoiler-free, awaits you, AFTER THE JUMP…
Today is sure to be a big day for commercials in the U.S. How much queer and queer-baiting advertising will we see during today's Super Bowl?
Stay tuned to Towleroad for updates on all the advertising highlights from today's Super Bowl.