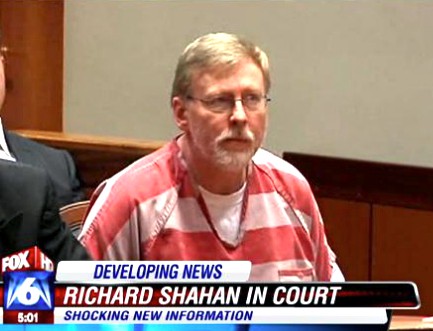 A longtime former Southern Baptist pastor accused of killing his wife so he could marry his boyfriend in Europe has pleaded not guilty to a charge of murder.
Richard Shahan, 54, entered the plea Monday in Jefferson County, Alabama, where he served as children and families pastor at First Baptist Church of Birmingham, according to AL.com.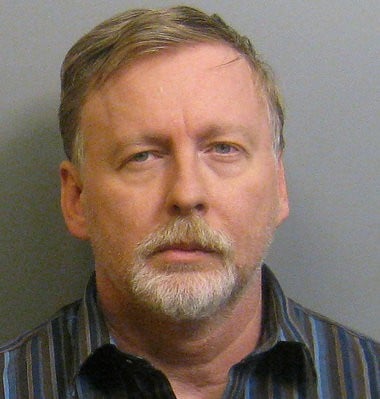 Shahan was arrested last January as he tried to board a plane for Germany. A grand jury would later indict him in the July 2013 slaying of his wife, who was found stabbed to death in their home. 
AL.com reported last year: 
[Deputy District Attorney Leigh] Gwathney said that information obtained from more than 3,000 of Shahan's emails indicated that he was planning to leave the country and never return. He was heading to Kazakhstan via Germany and ultimately planned to move to the United Kingdom, she said.

"He planned to become a citizen there and begin a new life with his boyfriend… who he intended to marry," Gwathney said. "He had no intention of ever returning to the United States. He had no home to return to and he had said his goodbyes to his family."
Shahan, who maintains his innocence, was initially arrested for investigative purposes in July 2013, but released without being charged. He was placed on administrative leave by the church, which later sent out newsletters and prayer cards saying he planned a three-year mission trip to Germany. Shahan's attorneys claim he was leaving for the mission trip when he was arrested at the Nashville airport with $27,000 in US and foreign currencies. 
Shahan was released on $100,000 bond but is on house arrest. 
BaptistNews.com reports on Shahan's long career as a Southern Baptist minister, including at churches in Oklahoma, Texas, North Carolina and Tennessee: 
He wrote books, curriculum and articles over 30 years for publishers including Zondervan and LifeWay Christian Resources of the Southern Baptist Convention.
None of the reports include comments from representatives of First Baptist Church of Birmingham, or mention the denomination's views on homosexuality. But in case you're wondering, here's the Southern Baptist Convention's official position statement: 
"We affirm God's plan for marriage and sexual intimacy – one man, and one woman, for life. Homosexuality is not a 'valid alternative lifestyle.' The Bible condemns it as sin. It is not, however, unforgivable sin. The same redemption available to all sinners is available to homosexuals. They, too, may become new creations in Christ."
Watch a report on the case from WBRC-TV last year, AFTER THE JUMP … (warning: auto-play)