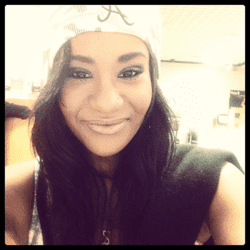 Bobbi Kristina Brown will be taken off of life support tomorrow, on the third anniversary of Whitney Houston's death, according to a report on TMZ:
Brown family sources tell us Bobby has finally made the decision, realizing there is no hope for his 21-year-old daughter to recover. A source connected with Houston's family told TMZ on Sunday … Cissy Houston, Whitney's mom, also wanted life support pulled on the anniversary to "bond mother and daughter for eternity." We have not confirmed this, but the NY Post ran the story this AM.
Members of the Brown family are extremely emotional, sobbing over the decision but realizing it's the right thing to do.
US Weekly, however, reports on a prayer vigil held last night for by the Brown family, and says the stories about life support removal are false:
The Houston family source denies the reports entirely to Us Weekly, and adds that there is "no truth to it at all."
Brown was found unresponsive in a bathtub in her Georgia home on Saturday, January 31.
CNN reports:
Investigators are focusing on Bobbi Kristina Brown's boyfriend, Nick Gordon, as they try to determine how she ended up facedown in a tub of water, a source with knowledge of the case told CNN.
In another development, a source close to her family told CNN that she has injuries that still need to be explained. The nature of those injuries was not disclosed.
Brown has reportedly been in a medically-induced coma since shortly after she entered the hospital.