Bruce Jenner was involved in a car accident on Pacific Coast Highway in Malibu around noon on Saturday.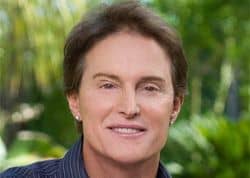 One person has died, TMZ reports:
Law enforcement sources tell us … there were 3 vehicles involved in the crash.  We're told there were 8 people involved and all sustained some sort of injury … but one person died at the scene…
Several eyewitnesses say the accident was caused when Bruce rear ended the white car and that car then went into oncoming traffic and was struck by the Hummer.  Eyewitnesses say the driver of the white car — a female — died.
Jenner family sources tell TMZ, Bruce told cops he was being chased by as many as 5 paparazzi when he rear ended the white car.  He says he was not drinking an volunteered to do a field sobriety test, which we're told he passed.
Jenner has been the subject of intense media scrutiny in recent weeks. This week, CBS News reported that he would  discuss his transition from male to female in an upcoming interview with ABC News anchor Diane Sawyer.