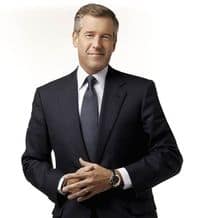 Brian Williams has announced he will be stepping aside from his NBC Nightly News anchor position amid allegations that he embellished a story of an Iraq War mission in 2003, CNN reports:
"I have decided to take myself off of my daily broadcast for the next several days," he said in a memo to colleagues.
Williams, the subject of an internal investigation by NBC, said "it has become painfully apparent to me that I am presently too much a part of the news, due to my actions."
Dateline host Lester Holt will fill in for Williams during his absence.