Former Hewlett Packard CEO Carly Fiorina says it's "looking more likely" she'll join the crowded Republican presidential primary field this year, CNN reports: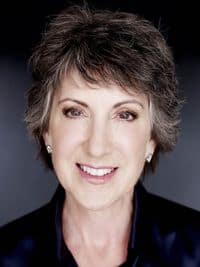 In an interview on Boston Herald Radio, Fiorina said her primary concern right now is introducing herself to voters, and raising enough money to compete.
"Of course people don't know me and they need to get to know me," Fiorina said. "Do we need to raise money? Yes. Do we need to raise as much money as Jeb Bush? No."
Former Florida Gov. Jeb Bush's team has telegraphed plans to raise $100 million in the first quarter of the year, an eye-popping sum intended to discourage some of his potential GOP opponents from the race. Fiorina said, however, she believes there are other ways to compete.
"Money is important, but money is not everything, and I actually think good, old-fashioned, on-the-ground, reach-out politics counts for a lot," she said.
Fiorina has never held public office but challenged Democratic Sen. Barbara Boxer for her Senate seat back in 2010. She supported Proposition 8 in California back in 2008 and has maintained a Chris Christie-like position on gay marriage, saying she would rather the issue be decided by voters than by the judicial system.
In an interview out today with The Christian Post, Fiorina reiterated this position, saying:

This is an important conversation that is going on in homes, churches, and communities across the country. I think that the worst thing the Supreme Court can do right now is shortcut this conversation.