Two men in Kenya have been charged following allegations that they are part of an illegal gay pornography ring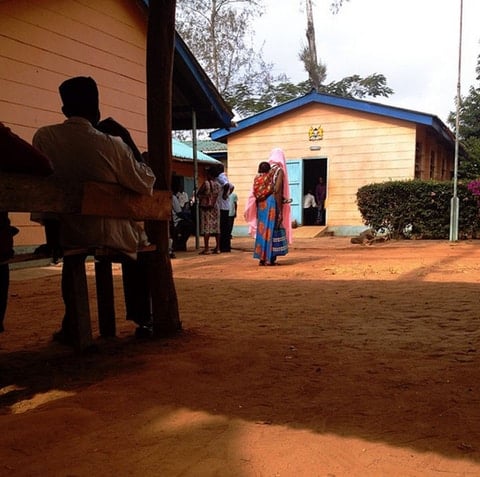 Two men in Kenya have been charged with being part of a group that disseminated sexually explicit gay material, reports BuzzFeed.
The men were charged yesterday before a magistrate after undergoing court-ordered "medical exams" involving anal swabs.
Both men were arrested when community members identified them from photographs published on a local blog. One of the men was being beaten by a local mob when he was arrested.
The men have been charged with "practicing unnatural offenses" and with the possession of 10 CDs with content that allegedly "corrupt[s] morals."
If the men are acquitted of natural offenses violations, the prosecutor has tabled an "alternative count" alleging they "jointly committed an indecent act with an adult" who is a third party.
Pepela Mate, a lawyer with the Kenyan Human Rights Commission (KHRC), said:
"The medical exam is more like a pretext. [The prosecution] wanted the anal swabs because they were not charged on Friday, and now they may have grounds for charging [the men with] 'committing unnatural acts.'"
It has been suggested that what is being called a "gay pornography ring" is led by Europeans and exploits minors. However, William Oluchina, a program officer at the KHRC, said the the claim is "more like a cover up to have a good reason to arrest them…There is this myth in Kenya that if you're gay, you will be recruiting children. This story is part of that fear."
Mate requested that the men be released on bail in part so that they could seek medical attention.  Although the request was granted, neither of the men could come up with the required $2,250.
The accused are expected to continue to look for ways to post bail, but it has been suggested that they are safer in prison than in their community.
Watch Christian Pastor Justimore Musombi talk about being gay in Kenya, AFTER THE JUMP…
(Photo via @nitwajina / Instagram)