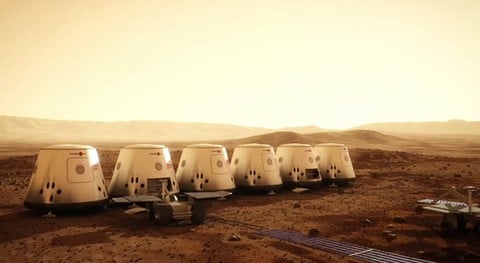 In today's "torn from science fiction" news, the Mars One project has chosen 100 finalists from the thousands who applied to colonize the red planet.
Ultimately, Mars One will narrow down this pool of 100 applicants to 24 crew members. This stage of the process is crucial, as it's when applicants will be tested on their ability to work collaboratively. Mars One's chief medical officer Norbert Kraft puts it this way:
Being one of the best individual candidates does not automatically make you the greatest team player, so I look forward to seeing how the candidates progress and work together in the upcoming challenges.
NBC News reports that the organization will need billions to achieve its objective of sending 24 people to Mars as early as 2024. A reality show is planned to document the crew's exploits. Last year, an MIT study questioned the project, saying it would need to "step back" and consider "technical feasibility."
Watch a video on the latest round of selections, AFTER THE JUMP…