NEW MUSIC: Daddy Issues, Happyness, Father John Misty, Echodrone, Mute Forest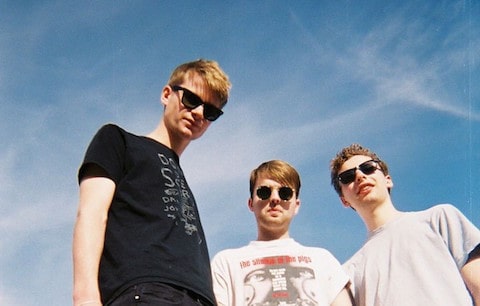 New Music is brought to you weekly by Deadly Music!, which covers mostly indie/alternative music as well as electronica, ambient/modern classical, pop and anything really, really good.
Most tracks are available on a Soundcloud playlist, some of them on a Spotify playlist….both of which are embedded at the end of this post.
You can sign up for weekly updates from Deadly Music! at the end of this post.
***
Daddy Issues: Double Loser EP
Daddy Issues is an all-girl indie / surf pop act from North Carolina.
Just released is their debut four-track EP Double Loser. This is bad girl 60s influenced guitar trash bubblegum pop with added twee and bite and a high ratio of doo-wops.
Have a listen to EP standout track "Lethal Dose"
***
Happyness: "A Whole New Shape"
English indie rock act Happyness (above) erupted onto the scene last year, with killer tracks like "Leave The Party" (about going to a party and killing people, as you do) leading to comparisons with Yo La Tengo and Pavement and making the NME Best Newcomers list for 2014.
Last month, Happyness announced they had signed to Moshi Moshi Records for the UK.
Their first single proper of 2015 is "A Whole New Shape", set for release on March 30th.
***
Have a listen to new tracks by Father John Misty, Echodrone and Mute Forest, AFTER THE JUMP…
Father John Misty: "Heart Shaped Box" (Nirvana Cover)
I Love You, Honeybear, the new album from Father John Misty is deservedly drowning in accolades as one of the best new releases of the year so far.
FJM is Joshua Tillman / J. Tillman and a former member of Fleet Foxes.
Listen to his fantastic new cover of "Heart Shaped Box" from the 1993 Nirvana album In Utero along with album track "Bored In The USA."
***
Echodrone: Five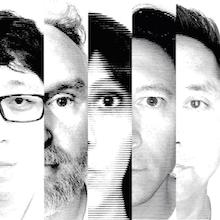 Practically elder statesmen of shoegaze, Echodrone return with their fifth album – cleverly titled Five – released on noise pop goto label Saint Marie Records today.
Founded in 2005 by Eugene Suh and Brandon Dudley, Five represents the next phase of Echodrone. Blending elements of shoegaze, dreampop, noise pop and IDM, the album includes the experiences and songwriting input of new members Mike Funk, Jim Hrabak and Rachel Lopez.
Have a listen to album track "When The Two Ends Meet."
***
Mute Forest: Infinity Pools EP
Mute Forest is the solo project of Kael Smith from Colorado.
"Inspired by the eerie calm of beetle-decimated woodlands in his home state…Mute Forest arranges subtle beats, layered electronics and occasional nylon guitar for a sound that is gloomily melodic and meditative."
Translation: trippy, glitchy, downtempo, contemplative, gloomy ambient electronica for fans of Orcas, Notwist, Helios, Part Timer, Hood.
Have a listen to "Volcanoes Flowing" from the forthcoming EP Infinity Pools
***
Weekly Updates From Deadly Music!
Soundcloud Playlist
Spotify Playlist