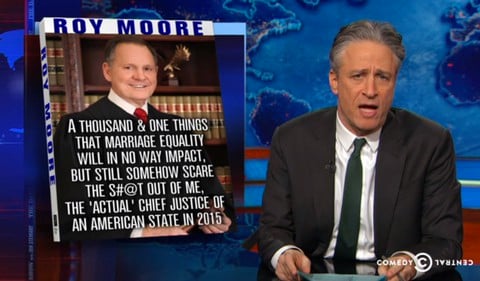 In his Daily Show return this week, Jon Stewart took a brilliant look at the nonsense which went down in Alabama earlier this month after Chief Justice Roy Moore decided he was going to defy federal court orders that the state hand out marriage licenses to gay couples.
"In the minds of these judges and clerks, Biblical law supersedes federal law," Stewart notes, before reminding us of the state constitutional amendment passed last year prohibiting state judges and officials from basing any of their decisions on foreign law.
"Hmm. Where was the Bible written again?"
Watch, AFTER THE JUMP…