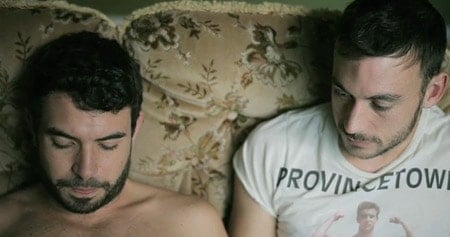 The British Film Institute's new mentorship initiative is designed to bring more up and coming LGBT filmmakers and their stories into the public spotlight. In connection with Flare, the BFI's London-based LGBT film festival, five successful applicants will be paired with veteran film makers for nine months to study and grow as artists.
Much in the same way that Britain's Channel 4 recently rolled out its initiative to incorporate more gay, Black, Asian, minority, or other ethnicity (BAME) individuals, the BFI wants to bring a wider variety of experiences and narratives to the silver screen. The goal is to replicate the spread and success of films like Andrew Haigh's Weekend, which the BFI selected as its Best of the Year film pick in 2011.
"Much has been written about the industry's failure to recruit and develop female and Black, Asian and Minority Ethnic (BAME) filmmakers, and rightly so," the Institute explained in a press release. "But the plight of LGBT film and filmmakers is less visible, and no less pressing."