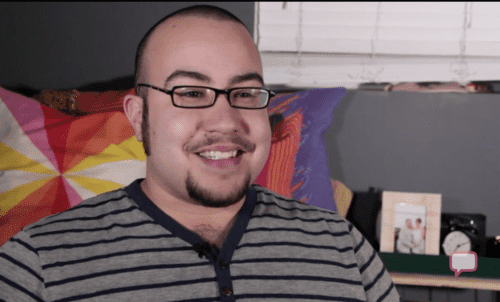 A transgender man shared his touching coming out story with I'm From Driftwood, a LGBTQA story archive, on how he came out as a transgender man to his lesbian girlfriend. 
Said Mitch:
"We actually met online, on the site OKCupid. So we had this great dynamic from the start. I was, at the time, really, like, [a] kind of butch – or masculine-identified woman, and she is and always has been – remains – a really feminine-identified woman. It wasn't something, even when I entered the relationship, that I was thinking, 'This is something I need to tell her about me,' it's hard to explain how I had compartmentalized that part of me and just put it somewhere else, and it hadn't come to the fore for several years."
A year into their relationship, Jocelyn's faith in Mitch gave him the strength to come out to his girlfriend as transgender. Mitch's coming out was emotional, but Mitch's courage in coming out led to the two's engagement and marriage.
Watch Mitch talk about Jocelyn and how her unwavering support helped him through the transition process and into marriage, AFTER THE JUMP…