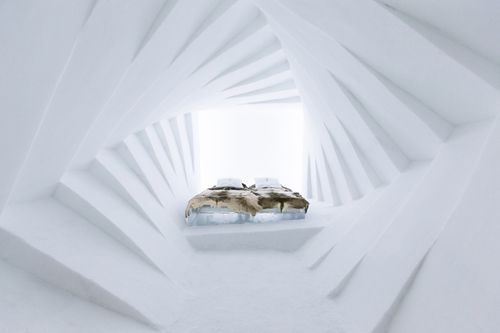 SWEDEN: The world-famous Icehotel has undergone its renovations for 2015 and you can see a slideshow here. Selectism writes: "For the last 25 years, the hotel has been re-created each November, growing to include 16 'Art Suites' featuring elaborate sculpted creations, a bar (with a dance floor and lounge sofas) and a restaurant full of captivating features. At a constant temperature of negative five Celsius, most visitors opt for only one night in the hotel, with the rest spent in the nearby, cosy, ice-free 'Warm Hotel.'"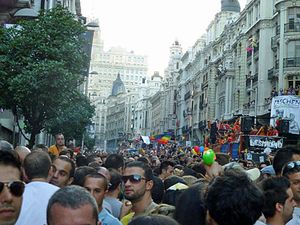 MADRID: An employee of Madrid's Metro service has been suspended after urging workers there to inspect the tickets of "musicians, beggars, and gays" more often than other travelers, Newsweek reports: "The document directs workers to keep an eye on these particular passengers on Line 2 of the Metro between the stops of Las Rosas and Sol, which has stations close to the Chueca district, a well-known gay area in the city." LGBT advocates in Spain are outraged.
UK: If you're a thirsty beer drinker and you find yourself in Leeds, you've hit the jackpot. The Guardian has just posted a list of the Top 10 craft beer pubs in Leeds. We are loving some of the descriptions: "Weisse Weisse Baby – a wheat beer whose typical banana, lemon, pepper and coriander flavours had been given a hugely refreshing, thirst-quenching lick, thanks to an unusually generous dose of Saaz and Perle hops – was very good, as was Tapped's caramel-bodied, briskly hoppy, US-style session pale, Rodeo."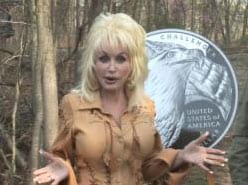 TENNESSEE: Dolly Parton fans may be excited to know that the Dixie Stampede, a dinner attraction in Pigeon Forge (where Dollywood is located) has just unveiled a $2.5 million renovation "which include new music and special effects, as well as interactive lighting that features 12.5 million LED bulbs" according to Mashable. The show has an equestrian theme and features Dolly's music, of course.
EDMONTON, ALBERTA: If winter's cold hasn't killed you yet and you're in the mood for a wildlife adventure, Elk Island National Park is an hour and a half drive from Edmonton and it's a federal game preserve where you can see bison and elk. Notcot took a winter trip there, and chronicled it beautifully.
PLANNING AHEAD
PROVINCETOWN: The Crown & Anchor Inn has announced its line-up for Independence Week 2015 from July 2 to July 9 and its DJs will include Chris Racine, Phil B, Alain Jackinsky, Eddie Martinez, Alex Acosta, Ivan Gomez, Roland Belmares, Gustavo Scorpio and Abel. Dreamgirl Jennifer Holliday wil also be performing that week.
NYC: London's well-known Horse Meat Disco is beginning a residency on Saturdays in the Big Apple at Brooklyn nightspot Output beginning on March 14 hosted by Emerson Barth, Casey Kenyon, Nick Colletti, David Dellamura, Levi Jackman Foster and Towleroad's resident music providers Occupy the Disco. Doors open at 10 pm.
Have a travel tip? Send it to [email protected]