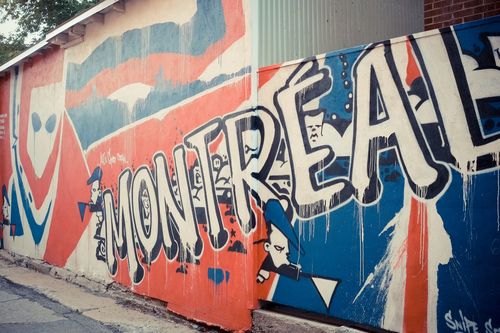 Montreal's Gay Village has boys, booze, and clubs open past dawn. But if you want to start your mornings with legendary Montreal bagels and end your night at a lo-fi electro dance party before drifting home, spend a weekend in Montreal's Mile End. It's laid-back and welcoming to LGBT tourists and the tattooed, bike-riding, book-toting, locally-sourced goodness might have you wanting to stick around just a little longer.
Friday night:
Dine at Sparrow (5322 St-Laurent) for high-end pub fare by way of India and Morocco. The space feels like a British living room owned by a family of adventuring rugby player explorers circa 1930. If the weather isn't cooperating, curl up on the windowside sofas and linger with a drink from a menu that repeatedly tops Montreal's best cocktail lists.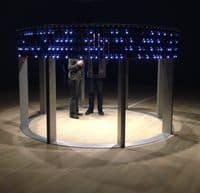 Afterward, head to the Musée d'Art Contemporain (MAC). It's not in Mile End, but the museum's Les Nocturnes du MAC, on select Fridays throughout the year, are worth the trip. Check out French artist Sophie Calle's Voir la mer, a short film capturing people's first time seeing the sea, take a guided tour of the museum's collection, hit the bar, and enjoy the DJs and video installations. This year's Nocturnes are scheduled for April 10, June 16, and November 6.
Saturday:
Hit up one of Mile End's two Montreal-style bagel shops, St-Viateur or Fairmount (263 St-Viateur and 74 Fairmount—both have their rabid acolytes), or grab a bag of croissants at Boulangerie Guillaume (5132 St-Laurent). Get your carb fix during an easy hike to the top of Mont Royal, the city's namesake peak and Mile End's neighbor, for perfect views out over the city and the St. Lawrence River.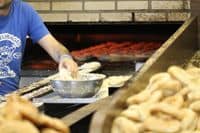 If you went too hard Friday night (the Gay Village is, after all, a short walk from MAC) or don't feel like hiking, spend the day gallery hopping. Galerie Yves Laroche (6355 St. Laurent), Occurrence (527 Av. Du Parc), Galerie d'Avignon (88 Laurier O), Articule (262 Fairmount O), and Centre Clark (5455 Av. de Gaspé) feature installation, performance and traditional work. At Monastiraki (5478 St-Laurent) you can pick up antiques and knick-knacks, or grab super-affordable limited edition prints and works on paper.
More on Saturday, and Sunday, and an extra tip, AFTER THE JUMP…
Recharge in the afternoon at Le Cagibi for local, organic fare (5490 St-Laurent). Spider plants cascade down the walls filled with mismatched plates and dolls, and there is a performance space/art gallery around back. If organic isn't your thing, Comptoir 21's killer fish and chips are right across the street (21 St-Viateur). Get a post-lunch jolt a few blocks down St-Viateur to Mile End's old-world espresso bars, Café Olimpico and Club Social—think soccer/hockey posters, big patios, and secret house blends.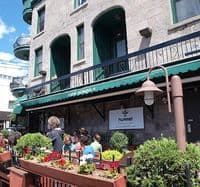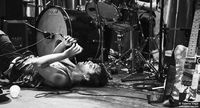 For a live music fix, check out Casa del Popolo where rock and electronic artists take the stage almost every night (4871 St-Laurent). This place has real energy—everybody seems ready to witness greatness and some huge names have passed through here (ahem…The Arcade Fire). In June, Casa del Popolo runs Suoni per il Popolo, one of North America's premier indie rock festivals. If you want to dance, the DJs at La Sala Rossa, just down the block, throw down everything from African funk to French disco house.
Sunday: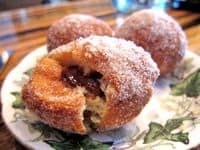 Queue up for brunch at Lawrence (5201 St-Laurent), a bright and insanely popular spot with a rotating daily menu helmed by the same folks who run Boucherie Lawrence up the block. From beignets to scrapple, offal, and ludicrous baked eggs with oyster mushrooms, this place deserves its waitlist and reputation.
Walk off your full stomach by heading north on St-Laurent. You'll pass a clutch of vintage and home goods shops wedged between traditional bakeries in Montreal's Little Italy. At Av. Mozart, turn right to Marché Jean-Talon, the source of all the locally-sourced food you've been eating. You can get your hands on almost every edible fruit and plant available in eastern Canada here and the stalls inside the market, one of North America's largest, sell everything from  artisanal grilled cheeses to middle eastern sweets to rare teas and fresh pressed juices.
Return to Mile End and hit your bank account where it hurts. Savoie Fils (251 St-Viateur) is stocked with Scandinavian-chic menswear and handmade leather goods. The shelves at Librairie Drawn & Quarterly (211 Bernard) are stocked a mostly English-language books and hard-to-find graphic novels and zines. Stock up on beard oil, plaid, and denim at Clark Street Mercantile (5200 Clark) and if urban streetwear and long-form journalism are your thing, check out Boutique Oxford (174 St-Viateur).
The words "vegan" and "restaurant" make many people shudder. But Aux Vivres (4631 St-Laurent), which is both of those things, is always slammed and with good reason. With chopped-and-screwed Beyoncé remixes on blast, a terrace out back, and dragon sauce that you'll try (and fail) to recreate for weeks, you'd be foolish to avoid the place. If you want to make up for the calories you saved, head to Patati Patata or La Banquise and gorge on poutine for a savory alternative to dessert.
A tip:
Hotels are scarce in Mile End, but Airbnb has you covered. You can score a sweet, full apartment for around $90/night. If you're down to chill with locals, you can find private rooms as low as $30/night.
To see what Kyle thinks about a few other spots in the world, check out his long form essays on India and Ireland at Noble/Gas Quarterly and Blackbird.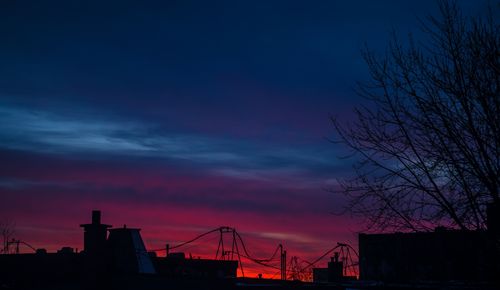 Image credits: Top, Christophe; Bagels, Robin Zebrowski; La Sala Rossa, Pixielove Studios; Cafe Olimpico, Emmanuel Milou; Lawrence, sheep sheep; Marché Jean-Talon, Kevin Means; Sunset Mile End, Stephane Venne