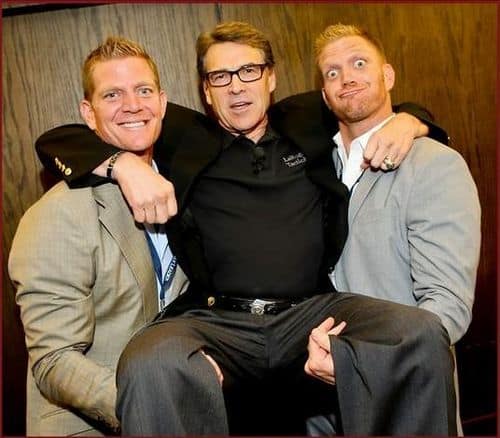 (twitter)
Wannabe HGTV stars Jason and David Benham, who've become the darling twins of the loony, anti-gay crowd, have found the cure for homosexuality: baseball tickets.
"We had so many people from the gay community reaching out to us and one man in particular from the city of Chicago reached out — and he said things to me that made me lose my appetite," said Said David Benham to a crowd at the National Religious Broadcasters convention recently. "But I simply responded in love."
"After a little conversation back and forth, I found out he loved baseball … and I got him tickets to a Cubs game," Benham continued. "He shot me a Facebook post and said, 'I was not expecting that — and I've been thinking a lot about this. I've chosen to walk away from my lifestyle.'"
The Blaze adds the story received a round of applause from the audience before the brothers went on to talk about how the nation has begun to "slowly turn our back on God."
Maybe they need to start buying everyone sports tickets?