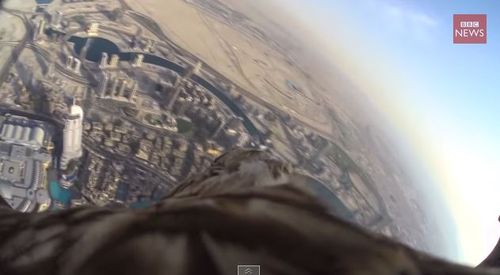 Some incredible footage from Dubai yesterday is helping raise awareness of the plight of endangered birds, NBC News reports:
The bird's-eye view was recorded when Darshan the eagle flew from the top of the Burj Khalifa in Dubai, swooping 2,722 feet down to his trainer on the ground. It was the highest recorded bird flight from a man-made structure ever, and was broadcast live on BBC News.
Darshan was equipped with a tiny Sony Action Cam Mini for his big expedition. The flight was organized by the Freedom Conservation group to raise awareness for endangered birds of prey and encourage conservation; in the past, the group has recorded eagles taking off from landmarks across Europe, including the Eiffel Tower in Paris and St. Paul's Cathedral in London.
BBC adds:
Darshan has been trained by falconer Jacques-Olivier Travers from a breeding facility in Thonon, France.
After guiding the bird down he described the flight "as perfect."
Freedom Conservation hope that the flight will be a symbol that humans and nature can live together.
"This eagle is a signal that things can change. It was once endangered, but after conservation programmes it is not so endangered," the Director of Freedom Conservation Ronald Menzel told the BBC, which was given exclusive access to the live video stream.
Watch the full descent and a BBC report, AFTER THE JUMP…
Darshan – the record breaker #flyburjkhalifa @BBCWorld pic.twitter.com/raEA1pXaVn

— Mark Lobel (@marklobel) March 14, 2015
Full flight video: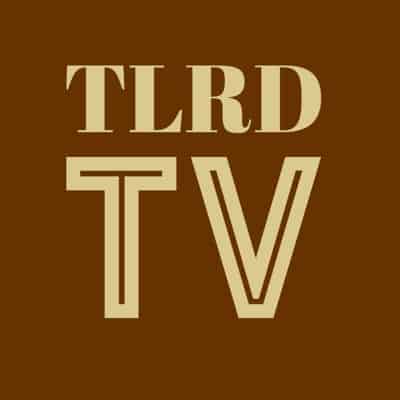 BBC highlight video, including post-flight interview with falconer Jacques-Olivier Travers: