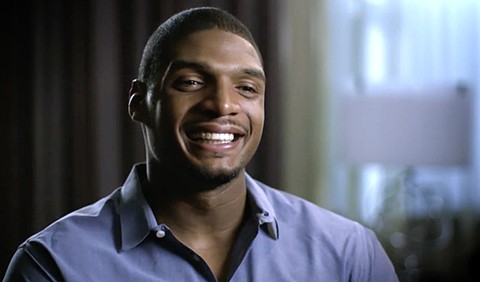 Speaking anonymously with TMZ, a bisexual NFL player pushed back against comments made by Michael Sam after the openly gay athlete said in a recent interview that he respected the closeted football players who reached out to him, before adding that they didn't "have the same courage" to come out before staring their NFL journey like Sam did.
"As a bisexual man, I just feel like Michael Sam does not speak for all gay men," the player reportedly told TMZ Sports. "He has his own opinion … but DON'T say that we don't have the courage to come out. It's totally wrong. Just speak for yourself. No one else."
The player added that he feels the NFL still isn't ready for openly gay or bisexual players but that Sam did get a fair chance in the league, he just didn't "perform well."