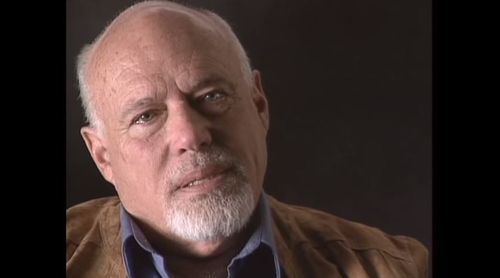 Rev. Malcolm Boyd, an early leader in the push for a more LGBT inclusive Episcopal Church, passed away Friday in Los Angeles at the age of 91 from severe complications with pneumonia, The Advocate reports:
Boyd was ordained an Episcopal priest in 1955, having left a career in film, TV, and radio production for the religious life, the Episcopal News Servicereports. As the 1950s gave way to the 1960s, he became an activist clergyman, advocating for racial integration and other social justice causes. He embraced the era's counterculture, speaking in coffeehouses and other unconventional venues, such as the Newport Jazz Festival and the Hungry I nightclub in San Francisco. At the latter he sometimes opened for politically outspoken comedian Dick Gregory. […]
While many lauded Boyd's unusual approach to ministry, few of his fans — or members of the church hierarchy — were ready to embrace his homosexuality when he came out in 1976. For several years no church would hire him.
"It was wilderness time," he told The Indianapolis Star in 2003. "There was criticism, there was unemployability. I learned you have to be flexible in life." He wrote books on gay spirituality and ran consciousness-raising groups, and finally, in 1982, St. Augustine-by-the-Sea in Santa Monica, Calif., offered him a job.
"We lost some members but those who stayed loved Malcolm dearly," the church's rector, the Rev. Frederick Fenton, told the Times. "He was incredibly creative, compassionate, funny."
Boyd is survived by his partner of over 30 years Mark Thompson. In 2004, the two had their relationship blessed in a church ceremony and in 2013 were legally married in California after Proposition 8 was struck down by the Supreme Court. 
Frontiers Media has a poignant look back at Boyd's life and career that you can read here. 
Watch a video of Boyd talking about his journey towards self-acceptance as a gay Christian, AFTER THE JUMP…