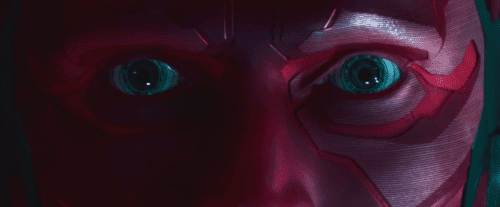 Marvel's latest trailer for May's "Avengers: Age of Ultron" has a very clear Vision in mind. Specifically, it has our very first look at Paul Bettany as the Vision, one of the three new Avengers to be introduced in the upcoming film. In addition to the cowled android, the trailer sets up the broader plot points driving the film and shows off some of more subtle super-dynamics created by the Scarlet Witch (Elizabeth Olsen) and Quicksilver (Aaron Taylor-Johnson.)
The trailer gives us a hint of just how Ultron (James Spader) might intend on dismantling the world's mightiest heroes: magic. As Marvel has incrementally built upon its cinematic universe with its series of Iron Man, Captain America, and Thor films, it has kept the bulk of its super-heroes relatively grounded in the real-world. Thor, for example, is explained as being an alien whose technology is so advanced that it appears to be magically-based.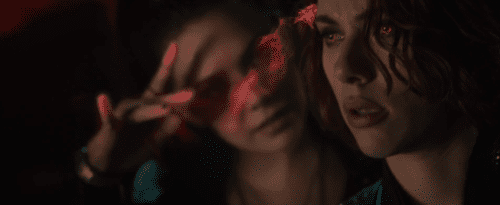 The Scarlet Witch, and by extension her twin brother Quicksilver, are somewhat different. As her name implies the Scarlet Witch's abilities have always been mystical in nature, and her introduction into the MCU could be the beginning of future magical Marvel characters like Dr. Strange, whose film is slated to be released next year. In a few key frames we get a good look at the Witch working her way into the Black Widow's (Scarlett Johansson) mind with abilities that up until now have been non-existent in the MCU.
Other highlights of the trailer are the Black Widow's spiffy new combat gear, an extended clip of Iron Man's iconic fight with the Hulk in his Hulkbuster armor, and a scene in which Captain America (Chris Evans) is unable to save a pair of innocent bystanders.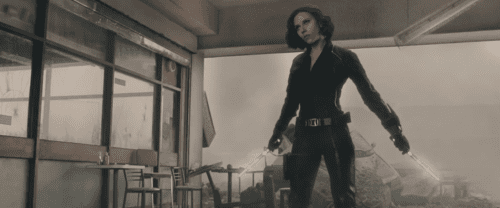 Between Cap's guilt and Iron Man's (Robert Downey Jr.) admission that Ultron was his ultimate mistake, it's looking like "Age of Ultron" is already setting the stage perfectly for the upcoming "Captain America: Civil War."
Check out the latest trailer for "Avengers: Age of Ultron" AFTER THE JUMP…