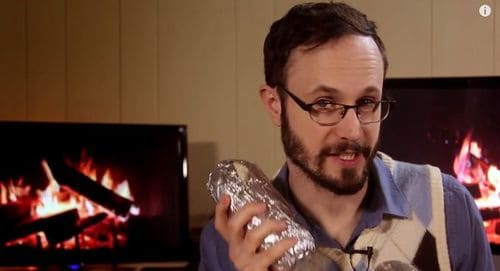 Marriage News Watch's Matt Baume is back to help break down the anti-LGBT "religious freedom" argument that has popped up across various states and why "license to discriminate" bills are bad news for everyone – not just gay folks.
Explains Baume:
"Freedom protects minorities from majorities so that nobody ever has to worry that they'll be on the wrong end of a discriminatory law. But these so called religious freedom bills actually erase freedoms. And they're hoping people will swallow their little trick without noticing – like a burrito packed tight with bulls–t."
Watch, AFTER THE JUMP…
Earlier today, Indiana Governor Mike Pence signed into law a "religious freedom" bill allowing businesses to deny services to gay and lesbian customers based on religious beliefs.