Nebraska child welfare officials have lifted the 20-year-old ban on gay foster parents, the Omaha World-Herald reports: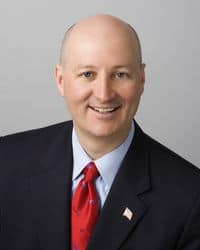 According to Gov. Pete Ricketts' spokesman, the state's current procedure no longer considers the sexual orientation of people seeking to foster or adopt state wards.
Nor does the procedure bar children from being placed with licensed foster parents simply because of the parents' sexual orientation.
"The policy hasn't changed but the Department (of Health and Human Services) has fallen out of compliance with it," Ricketts spokesman Taylor Gage said Friday. […]
The policy has been in place since 1995, when HHS's then-director outlined it in an administrative memo.
The memo bars unmarried, unrelated adults who live together from becoming foster parents or from having children placed with them. The policy affects homosexual couples, unmarried heterosexual couples and platonic roommates.
The policy also bars licensing or placing children with "persons who identify themselves as homosexuals," whether those people live with a partner or not. Other single people are not prohibited from being foster parents in Nebraska.