NEW MUSIC: Cash + David, Peter Broderick, Taxi Taxi, Raines, My Sad Captains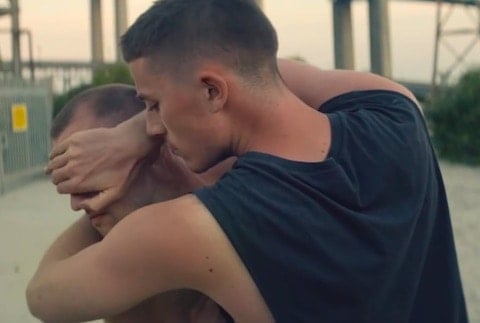 New Music is brought to you weekly by Deadly Music!, which covers mostly indie/alternative music as well as electronica, ambient/modern classical, pop and anything really, really good. Most tracks are available on a Soundcloud playlist, some of them on a Spotify playlist….both of which are embedded at the end of this post.
Cash + David: "Bones"
English electro pop duo Cash + David released three outstanding tracks last year, the best of which was "Bones" (above) which came with a quite mesmerising performance-based video.
They have described their music as like "singing Like A Virgin in a desert karaoke booth, with Sleigh Bells on percussion and M83 on guitars".
Just added to Soundcloud last week is the EP Triptych which handily includes "Bones" and the other two previous tracks "Funn" and "Pulse" along with a remix of each track.
***
Peter Broderick: "The Reconnection"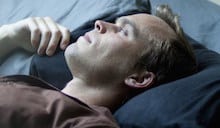 Following from the release last October of EP Colours of the Night, Peter Broderick will release a new album with the same title in April.
Known for working on piano solos, folktronica, experimental folk, pop, soundtracks and lots in between, one thing's for certain with Broderick – you're never sure what you're going to get and true to form the first release from the album "The Reconnection" is a sweet 60s-inspired sing along and without the closest he has come to pop.
Colours of the Night is out on April 27th on Bella Union. 
Listen to new songs by Taxi Taxi, Raines and My Sad Captains, AFTER THE JUMP…
Taxi Taxi: "Floating Forever"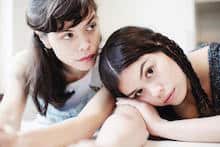 Swedish twin sisters Taxi Taxi describe their EP title track "Floating Forever" as a power pop ballad and you can where they're coming from. However, it's more like power pop with recent coldwave influences from the likes of Hockeysmith all wrapped up in an 80s pop base.
The fact that the sisters used to be on Efterklang's label is telling.
If the old gods and the new are good, this could be huge.
***
Raines: "Ghosts"
RAINES aka Mike Nelson from Liverpool, England makes his debut with the haunting "Ghosts", a slow-building potential indie pop stadium filler following in the footsteps of early Coldplay.
Speaking about the track, RAINES says:
"Ghosts is really important to me, it's about my dreams and my nightmares. It's about having someone to fight the world with. It's about love and loss, but also the idea that these feelings don't stop just because a relationship does."
Have a look at the video below.
***
My Sad Captains: "Extra Curricular"
Taken from their latest EP Extra Curricular, English act My Sad Captains moved to Simon Raymonde's Bella Union last year.
Have a look at the lovely video for the EP title track below
***
Weekly Updates From Deadly Music!
Soundcloud Playlist
Spotify Playlist