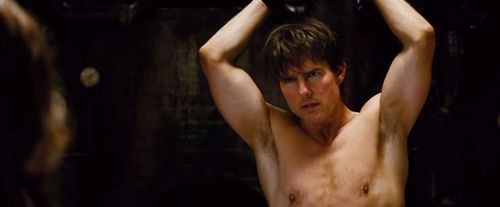 Impossible Missions Force Agent Ethan Hunt (Tom Cruise) returns to cinemas this summer for a fifth blockbuster assignment in Mission: Impossible – Rogue Nation.
A synopsis via IMDb:
Ethan and team take on their most impossible mission yet, eradicating the Syndicate – an International rogue organization as highly skilled as they are, committed to destroying the IMF.
The film co-stars Jeremy Renner, Simon Pegg, Ving Rhames, and Alec Baldwin and arrives in theaters July 31.
Check out the high flying debut trailer, AFTER THE JUMP…