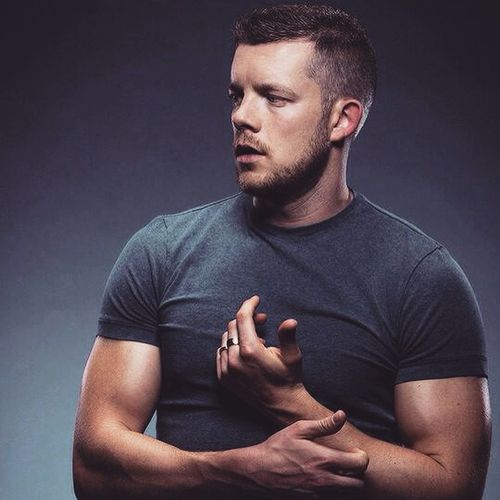 (Photo by Christopher Turner – visit his website here.)
Looking actor Russell Tovey apologized earlier today on Twitter for heavily-criticized remarks he made in an interview with The Guardian earlier this week.
Tovey talked about growing up on stage and the role his father played in his coming out process:
"I was so envious of everyone who went to Sylvia Young Theatre School. I wanted to go but my dad flat-out refused. He thought I'd become some tapdancing freak without qualifications. And he was right in a way. I'm glad I didn't go. That might have changed…I feel like I could have been really effeminate, if I hadn't gone to the school I went to. Where I felt like I had to toughen up. If I'd have been able to relax, prance around, sing in the street, I might be a different person now. I thank my dad for that, for not allowing me to go down that path. Because it's probably given me the unique quality that people think I have."
Tovey's remarks set off a firestorm on social media by people who saw them as 'femmephobic'.
Dear Effeminate Gay Men. Don't listen to @russelltovey. I love you …sometimes too long and too hard but nobody's perfect.

— Christopher Rice (@chrisricewriter) March 2, 2015
I've always been into tapdancing freaks who sing in the street and prance when they feel like prancing. http://t.co/7PcaUbSiv1

— Dan Savage (@fakedansavage) March 2, 2015
Tovey took to Twitter overnight and apologized, saying his remarks were misunderstood:
"I surrender. You got me. I'm sat baffled and saddened that a mis- fired inarticulate quote of mine, has branded me worst gay ever…If you feel I have personally let you down, I'm sorry, that was never my intention…I'm proud to be who I am and proud for others We're in this together, I want you to know whatever you think I meant, I didn't…I'm gonna ride this out, and one day we will all look back on this moment with a half smile of fascination and amusement…Until that day I'm gonna carry on being me #lowersflag x"
I surrender. You got me. I'm sat baffled and saddened that a mis- fired inarticulate quote of mine, has branded me worst gay ever Contd

— russell tovey (@russelltovey) March 3, 2015
If you feel I have personally let you down, I'm sorry, that was never my intention

— russell tovey (@russelltovey) March 3, 2015
I'm proud to be who I am and proud for others We're in this together, I want you to know whatever you think I meant, I didn't

— russell tovey (@russelltovey) March 3, 2015
I'm gonna ride this out, and one day we will all look back on this moment with a half smile of fascination and amusement

— russell tovey (@russelltovey) March 3, 2015
Until that day I'm gonna carry on being me #lowersflag x

— russell tovey (@russelltovey) March 3, 2015