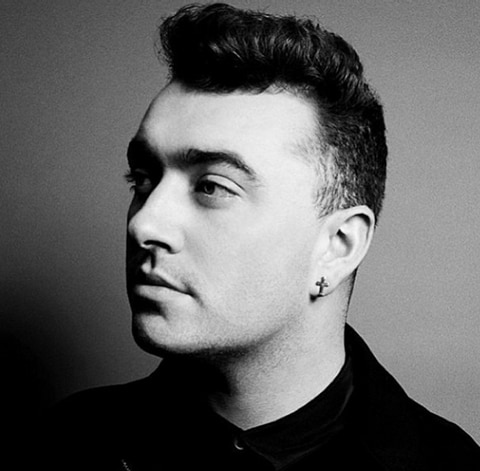 Crooner Sam Smith is opening up about his experiences with bullying and homophobia after he came out at age 11. MTV News reports that the "Stay With Me" singer told British paper The Sun about the taunting he received not long after coming out: 
"A bunch of boys from a rival school would shout insults at me as I walked from my home to the train station," he told The Sun. "I remember walking to the station getting 'f—-t' shouted at me all the time. It was the most mortifying thing. Not so much for me. I knew these people were stupid, uneducated twats."
Smith also recalled a more violent homophobic attack that took place when he was older and living in London:
"When I moved to London I got punched in the neck walking back from work. It was definitely homophobic," he said. "I was on the phone speaking quite loudly and had pink headphones on, so it was pretty clear I was gay."
Smith, who once stirred controversy over remarks that he didn't want to be a spokesperson for the gay community, remarks he later retracted, went on to comment on the homophobia and bullying he sees also existing within the gay community itself:
"When I was 17 I decided to go gay clubbing in Soho in London. I remember walking in and this gay guy turned to his mate and said something really nasty about me," Sam said. "My whole world just crashed and I had a really lonely feeling. I knew then it was going to take a lot longer to be accepted. There's a lot of homophobia and bullying in the gay community. There's also a lot of body dysmorphia in the gay community, which means if you're not toned and skinny it can be awful."
Smith has discussed bullying before, most recently in his recent Rolling Stone cover story. Sadly, the limelight has not shielded him from such negative attention. Shock jock Howard Stern recently called Smith a "chubby and gay" one-hit wonder and an "ugly motherf—er" on his radio talk show.