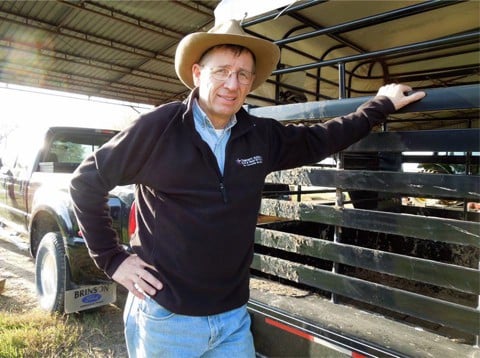 The other day we told you how Texas lawmakers have set a record this year for the most anti-LGBT bills in the history of any state. 
As it turns out, more pro-LGBT bills have also been filed in Texas than ever before, and one of them was heard in committee this week. 
House Bill 537 would allow same-sex parents to have both names on the birth certificates of adopted children, which currently can only include the name of one female, the mother, and one male, the father. As a result, more than 9,000 adopted children in Texas who are being raised by same-sex parents don't have accurate birth certificates. 
During Wednesday's hearing, the bill found some unlikely support from a Republican, Rep. Byron Cook (above), who chairs the House Committee on State Affairs. Cook, who has an adopted child, smacked down a witness from the anti-LGBT hate group Texas Values. 
The Texas Observer reports: 
Julie Drenner (right), of Texas Values, claimed the bill would lead to threesomes adopting, affect all birth certificates and require the state to revise more than 20 forms.

But Rep. Byron Cook (R-Corsicana), chairman of the House Committee on State Affairs, told Drenner he was "struggling" with those arguments, and suggested that same-sex couples have been more willing to adopt special-needs children than "the traditional community."

"That's a terrible indictment on one group, to be honest with you," Cook told Drenner. "In regards to your issue that you have to change the forms, so what? I really don't understand that argument at all. Right now in Texas, we are struggling. We do not have enough parents who are willing to adopt. Thank goodness for people that will adopt children and give them loving homes."
The bill's author, Democratic Rep. Rafael Anchia, later noted that a fact-checking service found Texas Values' claims about the bill to be "mostly false."
Cook left the bill pending but plans to call it back up for a vote, saying the state owes it to the adopted children of same-sex parents to give them "peace of mind." 
Watch Cook's smackdown of Drenner, AFTER THE JUMP …