Three former AIDS Healthcare Foundation, Inc. (AHF) managers have filed Federal and Florida State Whistleblower Act complaints against their former employer for taking illegal patient referral kickbacks, according to attorneys representing the plaintiffs in the case: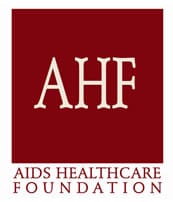 AHF is charged with defrauding Federal healthcare programs such as Medicare, Medicaid and Health and Human Services HIV/AIDS grant programs of at least $20 million a year in false claims since 2010. Cohen Milstein Sellers & Toll PLLC represents the plaintiffs.
Filed in U.S. District Court for the Southern District of Florida on April 3 under the Federal False Claims Act and Florida False Claims Act, the complaint is based on the personal knowledge and documentation of Whistleblowers Jack Carrel of Louisiana, Mauricio Ferrer of Florida, and Shawn Loftis of New York. All held management positions at AHF prior to their jobs being terminated– despite having federal protection under the False Claims Act – after they notified their supervisors about the company's unlawful practices.
According to the complaint, AHF conducted an organization-wide criminal effort across at least 12 states, including Florida, that boosted funding from federal healthcare programs by generating HIV/AIDS referrals to the company's various service centers. AHF did this by unlawfully paying referral incentives to employees and patients in violation of the anti-kickback statute.
Said lead counsel Theodore Leopold of Cohen Milstein Sellers & Toll PLLC:
"AIDS Healthcare Foundation's fraudulent conduct is made even worse by the fact that these funds were entrusted to this healthcare company for the purpose of assisting a vulnerable patient population consisting of individuals living with HIV/AIDS, of whom more than 1.1 million reside in the United States"
The fraud was carried out, according to the news release, through illicit kickbacks that rewarded patients and employees for referrals to AHF's testing, clinical, pharmacy and insurance services centers.
AHF, headquartered in California where the kickback scheme began, operates in 11 states plus Washington D.C.
According to the complaint, this "'Linkage' – or the referral of HIV-positive patients into AHF's constellation of services – was AHF's 'holy grail' and the key to its business model." As part of this, a bonus compensation of up to $100 was paid to an employee who "linked a patient" with positive test result to AHF "linkage" coordinators for referral clinical services.
More info on the case HERE.