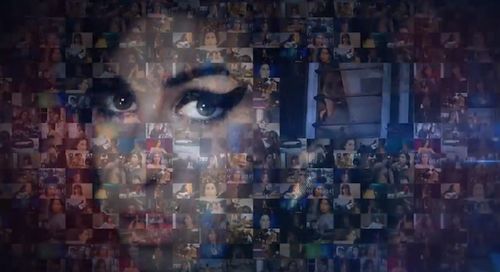 British filmmaker Asif Kapadia is reportedly in possession a large amount of never before released footage and demo tracks with Amy Winehouse.
Island Records released Amy Winehouse's final, posthumous album Lioness: Hidden Treasures five months after her death in 2011. Since then there's been little in the way of previously unreleased content from her. That may be changing soon. British filmmaker Asif Kapadia is currently working on Amy, an eponymously named documentary about the famously troubled soul singer. In addition to sit down interviews with friends and loved ones Kapadia says that his doc will feature "extensive unseen archive footage and previously unheard tracks."
"A once-in-a-generation talent and a pure jazz artist in the most authentic sense, Amy wrote and sung from the heart using her musical gifts to analyse her own problems," he said of his film subject. "The combination of her raw honesty and supreme talent resulted in some of the most original and adored songs of the modern era."
Kapadia has yet to announce a release date, but the film's first teaser trailer has just been released and it's uncanny just how prescient a younger Winehouse was about what a monster fame would ultimately become for her.
"I don't think I'm going to be at all famous," she says. "I don't think I could handle it. I would probably go mad."
Check out the first trailer for Asif Kapadia's Amy AFTER THE JUMP…
(h/t The Dissolve)