Boston Marathon bomber Dzhokjar Tsarnaev was found guilty on 30 of 30 counts for which he was charged in the bombing which killed three people and wounded more than 200, the Boston Globe reports: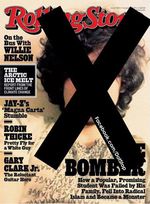 Tsarnaev, 21, who prosecutors said was a self-radicalized Muslim bent on striking a blow against America, now faces a second phase of his trial in which a jury will decide whether to sentence him to death. The second phase will begin next week.
…Prosecutors argued that Tsarnaev carried out the crimes in a "heinous, cruel and depraved manner" and that he deserves the death penalty. He was convicted of all 30 crimes he was charged with, including 17 that carried the possibility of a death sentence.
The jury of seven women and five men deliberated for just over 11 hours before rendering its verdict, after hearing the lawyers' closing arguments early Monday.