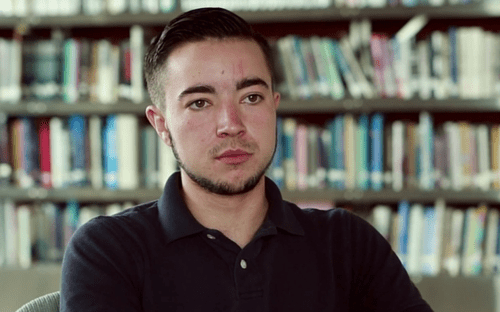 Tower Loan, a Mississippi-based finance company, fired Tristan Broussard after learning he is transgender.
Listen to Broussard's powerful story, AFTER THE JUMP…
Yesterday, Broussard filed suit against Tower, represented by the National Center for Lesbian Rights (NCLR), the Southern Poverty Law Center (SPLC), Altshuler Berzon LLP, and Delaney & Robb Attorneys at Law LLC:
"I was well qualified to do my job but was fired solely because of my gender," Broussard said. "Rather than being treated like any other male employee, my employer told me I would be fired unless I dressed and acted as if I were female. The treatment I went through was inexcusable. It was wrong to be fired for who I am."
The suit alleges that Tower Loan's termination of Broussard violated Title VII of the 1964 Civil Rights Act, the federal law that protects employees from discrimination based on race, color, religion, sex and national origin. Courts across the country have repeatedly recognized that Title VII's prohibition on sex discrimination protects transgender workers.
The Equal Employment Opportunity Commission (EEOC), the primary agency charged by Congress with interpreting and enforcing Title VII, has made clear that employers cannot fire or refuse to hire employees solely because they are transgender.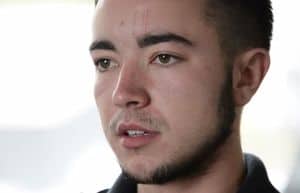 Says Broussard in a video released alongside details of the suit:
"The manager tapped me on the shoulder…asked me to go to the back with him and the other manager Miss Leah, and so we go to the back and the first thing he does is he slides me a little stack of papers and I'm looking at 'em, 'what's this?' And it's a guideline, obviously, of the dress code and the paper said 'female' on it, and I'm reading it. He's like, 'you know I had a talk with the corporate and basically we had to draw a line here…'
Broussard also talks about growing up transgender and a confrontation he had with this father when the Catholic church said that he needed to wear a dress to his confirmation.
Listen to Broussard's powerful story, AFTER THE JUMP…