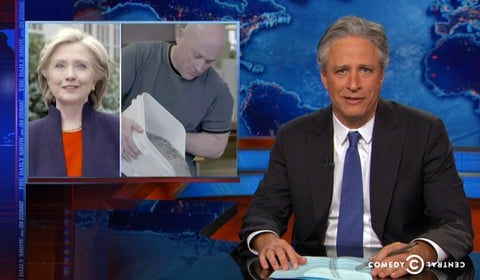 Jon Stewart is excited that Hillary Clinton has finally done something the Republicans "have been anticipating since 1978" but finds it "weird" that she "had to share her announcement with a guy from a gravel company."
Stewart also looks at the response from the Republican opposition including Rand Paul, Reince Preibus, Ted Cruz, and NRA CEO Wayne LaPierre, who called shat she'll bring "a permanent darkness of deceit and despair."
Then Stewart joined Senior Daily Show Correspondent Jessica Williams for reaction.
Watch, AFTER THE JUMP…