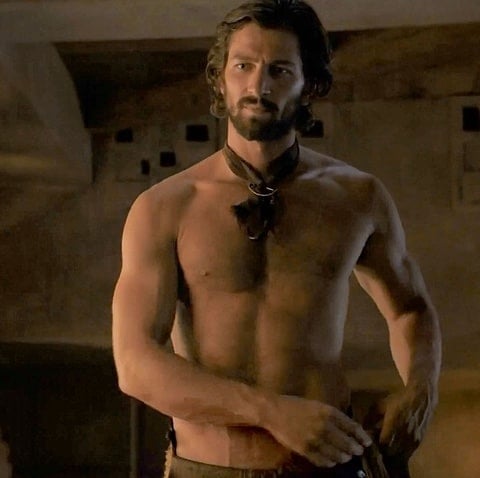 Michiel Huisman, who plays Daario Naharis on Game of Thrones and Ellis Jones in the film Age of Adaline, says he won't be posing nude for Playgirl anytime soon, after being asked about an offer publicized by the magazine.
Said Huisman to HuffPost Live:
They never reached me. Maybe my team was like, 'No way' [before they could ask me]. Listen, I'm very flattered by the attention that some of that has gotten but no, I'm not going to do that. Of course not."
Watch, AFTER THE JUMP…