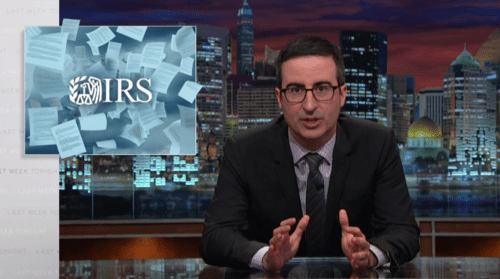 On Sunday's Last Week Tonight, host John Oliver devoted his main segment to an organization that is generally unappealing and is often lacking in public support: the Internal Revenue Service.
Acknowledging the organization's faults, Oliver nonetheless came to its defense. 
Said Oliver:
"I'm not saying the IRS is a likable organization, but not everything important is likable. Think of our government as a body. The IRS is the anus. It's nobodies favorite part, but you need that thing working properly or everything goes to s–t real quick."
At the end of the segment, Oliver bought on Michael Bolton to help show his appreciation for the maligned government organization with a butt-filled serenade. 
Watch, AFTER THE JUMP…