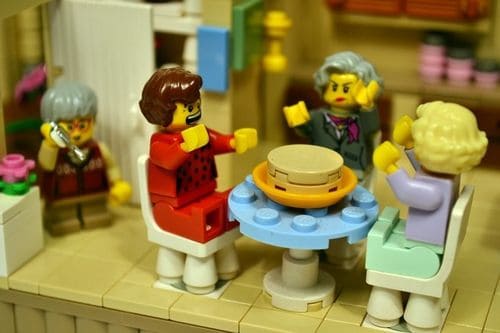 Soon you may be able to buy a special edition set of Golden Girls-themed LEGO minifigs. Last month LEGO Ideas community member Lostsleep submitted a concept to the website that would be reviewed by LEGO's official creative team if it received enough community votes. Though there had been other attempts at turning the Golden Girls into LEGOs, none surged in popularity the way Lostsleep's did. 
"If we can get to 5000 votes, I will add the Lanai behind the Foyer," Lostsleep wrote yesterday before his idea had hit its support goal. "The girls need a place to relax in the sun and play cards."
As Lostsleep pitched it, his playset included Dorothy, Blanche, Rose, Sophia, and Stanley along with the iconic Foyer, Kitchen (with cheesecake) and Living Room where most of the show took place. In under a month the proposal racked up the necessary 10,000 upvotes, automatically qualifying the project for an official LEGO review and almost immediately LEGO released an official statement.
"Thank you for being a friend… and a LEGO Ideas member! Now you just need to endure the Miami heat (and Sophia's wisecracks from the sofa) as you wait for the LEGO Review," the message explained. "While we don't know yet if we can produce this as a LEGO product, we're happy to advance your project to the Review phase. 
As large an an outpouring of support as there's been for the playset there are still all sorts of licensing issues that would need to be worked out before production went forward. Perhaps its time for people to tell Disney-ABC, who own the rights to Golden Girls, just why this toy needs to exist.
Check out more concept images of the The Golden Girls Living Room and Kitchen Modular Set AFTER THE JUMP…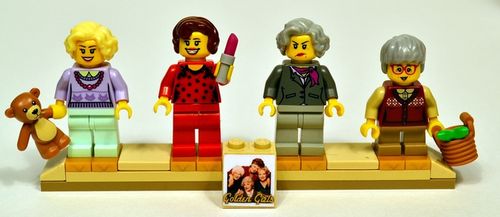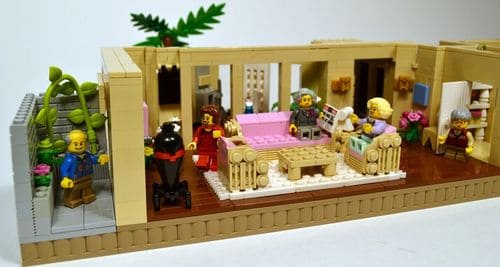 '