Hard-hitting new documentary "Lost In America" shines a light on the plight of homeless youth in the United States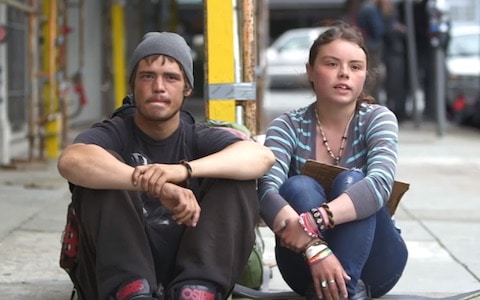 "My dad hates gays," said one youth in the teaser for the new documentary Lost in America. "My dad's tried to kill me once or twice."
It is estimated that there are between 1.3 and 2.8 million homeless youth in the US, 40 percent of whom identify as LGBT.
5,000 homeless kids die on the streets every year as a result of assault, illness or suicide.
Meanwhile, there are only 5,000 beds available for homeless youth nationwide.
Currently seeking crowdfunding for post production work, watch a trailer for Lost In America, AFTER THE JUMP…