NYT: Why 'pro-gay' makes no sense.

Explosion knocks out power to huge swath of D.C. area.

WaPo: How Jim Obergefell became the face of the SCOTUS marriage case.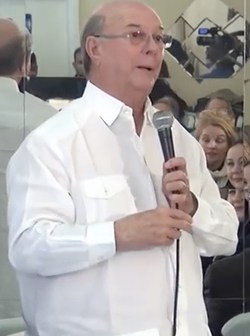 Dominican Republic President Hipolito Mejia uses anti-gay slur during visit to NYC and NJ. NYC Speaker: "President Mejia needs to apologize to the LGBT community in his country and here in New York, where he made this unacceptable statement. Leaders are called to unite people, not divide us. That includes those who invited him here and stayed silent when discrimination occured and even worse, laughed at it. I stand with the LGBT community here, in the Dominican Republic and elsewhere, and I will not be silent when bigotry shows its ugly face." (video)

Gwyneth Paltrow purchasing 'Hustler' store, opening fancy private club in West Hollywood.

John McCain will run for sixth term in Senate.

All the Star Wars films will be available online this Friday: "They will be available through multiple retailers, including iTunes, Google Play, Amazon, Vudu, Amazon, Xbox Video, PlayStation Store and Verizon Fios."

Ryan Reynolds photographed in full Deadpool gear.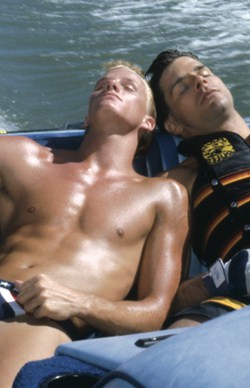 Mark James interviews director Mike Stabile about Seed Money, a documentary about Falcon Studios founder Chuck Holmes: "Many powerbrokers in the gay community were happy to get their share of Chuck's money, but they never wanted to disclose where it came from…Even in liberal San Francisco, after Chuck passed away and left money for the Gay and Lesbian Center, many in the community were willing to take his money but wanted to distance themselves from Chuck."

AETNA targets LGBT community: "The nation's third-largest health insurer is using mobile phone apps, print ads and a recently launched website to appeal to the estimated 9 million members of the lesbian, gay, bisexual and transgender community in the United States."

Xenu speaks through John Travolta: "I've been so happy with my experience in the last 40 years that I really don't have anything to say that would shed light on [a documentary] so decidedly negative."

It's The Flash sizzle reel!

Dancing with the Stars hottie Alan Bersten takes off his shirt for the paps.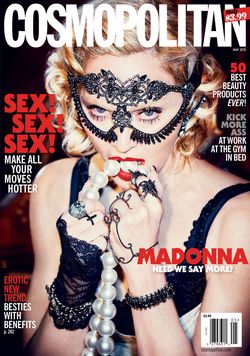 Dita returns for the cover of Cosmo. "You can hide behind your computer or your phone and say whatever you want — you're not known. Could you say it to my face? Would you say it to my face? I doubt it."

Native America tribes dig in against marriage equality. "The Cherokee Nation in Oklahoma and the Navajo Nation, with about 300,000 members each, maintain decade-old laws that don't recognize same-sex marriage. Neither tribe has shown much sign of shifting."

19 European countries require transgender people to undergo genital removal surgery and sterilization before they can legally change gender.

Gay men facing gang extortion in India due to sodomy ban: "What is becoming increasingly common are gangs whose modus operandi is to befriend victims on gay dating sites, meet them in a hotel room, get them naked and take compromising pictures of them. These gangs threaten to report them to the police if they don't give them money. They often beat and sexually abuse the victims … but the victims are so scared that they generally don't tell anyone."