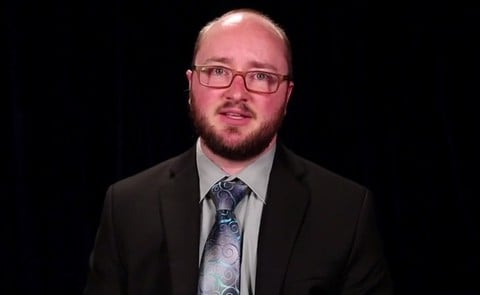 In the wake of President Obama's historic statement this week speaking out against gay "conversion therapy", a group of White House staffers led by Amanda Simpson, Executive Director of the U.S. Army Office of Energy Initiatives, and the first openly transgender woman Presidential appointee ever, created a video to discuss the dangers of this harmful practice.
Simpson also sent a message to the White House email list which you can read on the White House site.More powerful, however, are the voices of these staffers.
Watch the video, AFTER THE JUMP…
Additionally, the U.S. Surgeon General  Vice Admiral Vivek H. Murthy, M.D. released a statement today calling for state and federal action to protect minors from conversion therapy.
"Being gay is not a disorder. Being transgender is not a malady that requires a cure. Had I been Leelah Alcorn's physician, I would have told her exactly that. And that's the message I want other doctors, nurses, health professionals, and public health leaders to help get out to parents and children who may be confronting these issues."
Participants:
Jay Davis, Advisor for Digital Strategy and Engagement, Environmental Protection Agency
Yohannes Abraham, Special Assistant to the President and Chief of Staff for the Office of Public Engagement and Intergovernmental Affairs
Amanda Simpson, Executive Director, Army Office of Energy Initiatives
Megan Smith, Chief Technology Officer of the United States
Douglas Brooks, Director of the Office of National AIDS Policy
Valerie Jarrett, Senior Advisor to the President