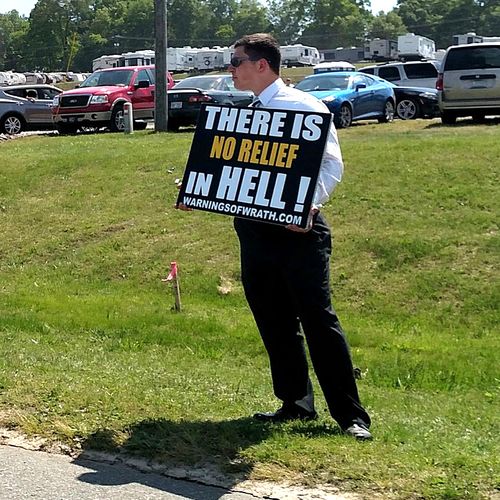 A Reddit user named 'SodomyTickles' took advantage of a group of street preachers protesting outside a rock festival on May 2nd and 3rd at the Charlotte Motor Speedway in Concord, NC, who were apparently not aware that the domain on their signage had expired.
Said the Reddit user:
"They condemned gays and rock music outside Carolina Rebellion. I bought the (unexpectedly expired) domain from their signs and pointed it at gay porn of people who probably like rock music. Fair?"
Their website now points to the (extremely work-unfriendly) site 'scaryf–kers.com'.
(h/t pink news)