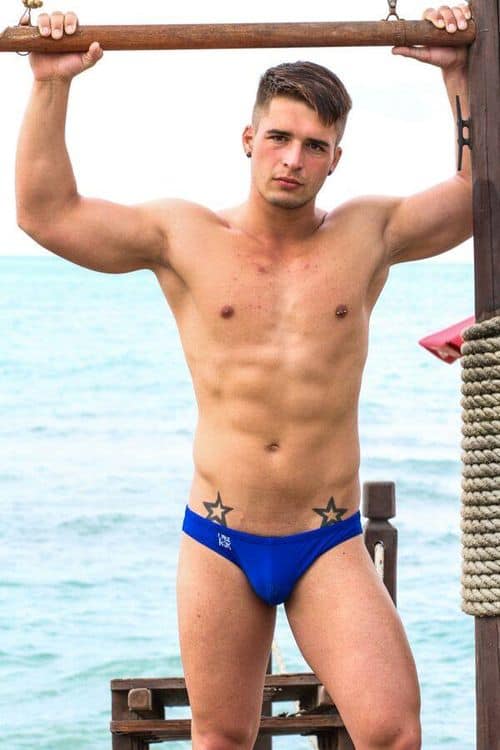 (facebook)
Klaus Burkart, a 21-year-old "milk technician" from Germany, has been crowned Mr. Gay World 2015 at a competition in South Africa, Gay NZ reports.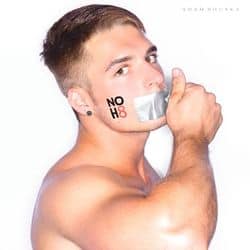 Said Burkart, who lists spending time with his family, Game of Thrones, and Mexican food as his favorite things:
"As Mr Gay World I would like to be a role model for young gays all over the world and help them with their coming out and also change young people's opinion of homosexuality. With my very own experience I can say that the coming out is one of the most sensitive parts in the life of young gay people. I would like to lead the world to a point where it is not essential to even have a coming out. At the moment I am planning a campaign to visit schools and talk about how to avoid bullying and gay bashing. It is my dream to share my campaign with delegates and supporters all over the world. I would really like to work together with them to create similar campaigns adapted for their own countries."
Delegates from Iceland, Belgium, Finland, and Hong Kong were also finalists. Check out all the delegates here. The U.S. did not have an entrant.
Watch an interview with Burkart conducted by Matt Fistonich (Mr. Gay New Zealand) on the bus back to Cape Town after Burkart's win, AFTER THE JUMP…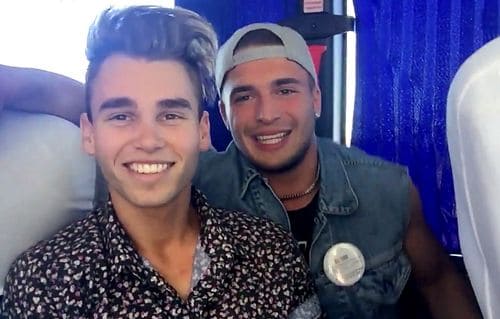 According to competition rules:
The competition takes place over an intense four days and includes various challenges including … … a photo challenge … a sports challenge … a fashion show/run way challenge … a swim suit challenge … a public speaking and a local outreach challenge where MGW is able to work with a local charity to give back to the community in hosting the competition. The delegate chosen to represent his peers on a global stage will not only have the inner beauty of confidence, self assurance, charisma and natural leadership abilities but he will also take care in his outward beauty. The delegate will treat his body as his temple and will be active and outgoing. He will have impeccable grooming standards and has a thorough understanding of what attire is appropriate for each engagement he is to encounter. During the stage competitions and particularly in the personal interviews, the jury will focus on the delegate who … 1) … shows an interest in the world and people around him; 2) … displays patience, has a compassionate and considerate nature; 3) … embraces change, or things and people different from his own frame of reference, experience or cultural background; 4) … can articulate his thoughts and conduct an intelligent conversation; 5) … has a basic innate charm and sparkle; 6) … is special, and authentic; 7) … has poise and is secure with himself, without coming across as arrogant; 8) … is the ambassador that his nation and local community is proud of; 9) … can be a diplomat of goodwill; 10) … has natural leadership skills; 11) … inspires his peers and people around him; 12) … is willing to take risks and become something larger than he had imagined; 13) … is willing to have fun, push his personal comfort zones, and meet many wonderful people around the globe and be part of a very select and special group of men; 14) … is Mr. Gay World
The competition made headlines last month when Thahir Mohammed Sayyed, the sole entrant from India in the 2015 Mr. Gay World competition, dropped out and went into hiding, citing threats to his religious family.