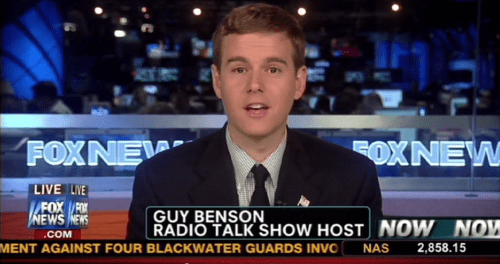 Guy Benson, a conservative talk radio host, contributor for Fox News, and political editor for Townhall.com, has quietly come out as gay in what he calls a "footnote" in his new book End of Discussion: How the Left's Outrage Industry Shuts Down Debate, Manipulates Voters, and Makes America Less Free (and Fun).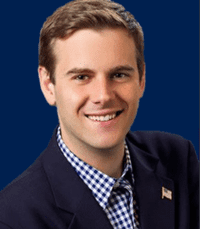 In an interview with BuzzFeed, Benson, 30, shared his thoughts on being a gay conservative. "Gay rights is not something that dominates my attentions — or my passions — and that may seem incongruous, that may seem counterintuitive to a lot of people," he said, "but the issues that I care about most undergird the reasons why I'm a conservative and have been forever and will be a conservative moving forward."
Later, Benson discussed his support for "narrow carve-outs" in LGBT nondiscrimiantion laws for businesses that serve the wedding industry as well as his frustration with those who think gay Republicans must automatically be self-hating people.
"I think that's extraordinarily closed-minded and betrays a lack of imagination, at the very least," said Benson. "A free-thinking, free citizen of a free country is not obliged to be confined to a bedazzled ideological straitjacket because that's how they 'ought' to think and 'ought' to vote and 'ought' to rank their priorities."
Read Benson's full interview HERE. 
You can also watch Benson discuss a Mitt Romney ad back in 2012 with Fox News host Megyn Kelly, AFTER THE JUMP…