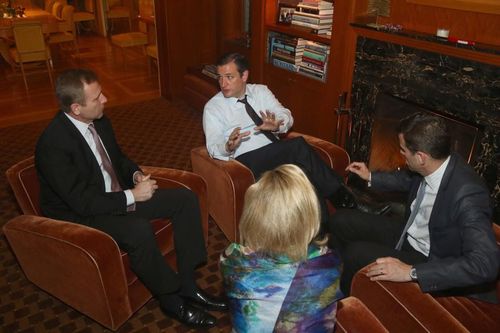 Multimillionaire gay real estate developers Ian Reisner and Mati Weiderpass are once again defending their "terrible mistake" to host a reception for Ted Cruz in a new interview with The New York Times.
"I'm not going to use arrogant words, but I think our level of prominence in the gay community and our proven track record and success, we're the ideal people to sit with our harshest critics," said Reisner. "It's being labeled as a crime, but I think what we did was ultimately very good."
Reisner and Weiderpass, who have repeatedly alternated between defending their decision and apologizing for it, also addressed making headlines last October after 23-year-old Hell's Kitchen gay bar manager Sean Verdi was found dead of a reported drug overdose in a bathtub at the hoteliers' Manhattan penthouse. 
"I am an extremely generous host to thousands of people," Reisner said. "And with that openness comes risk that somebody might get harmed."
"Harm is the wrong word. Accidents can happen," added Weiderpass. 
Read the full NYT article here.